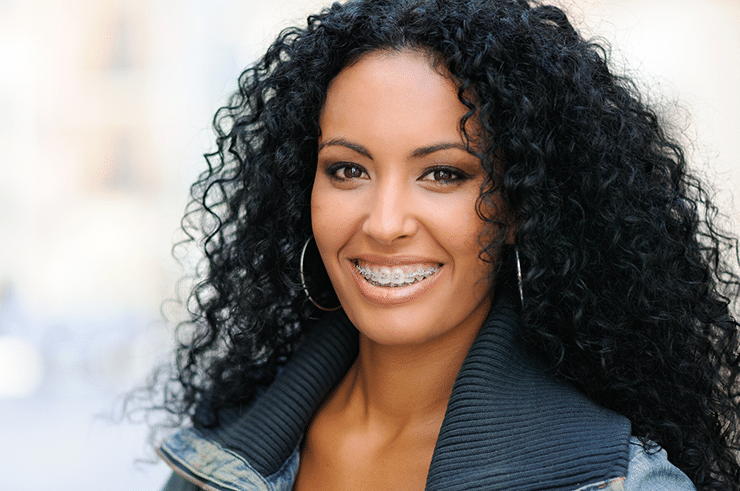 If you made it through grade school without a mouth full of metal (or if your teeth have shifted since childhood orthodontics), you may have considered getting braces as an adult. There are so many options for orthodontics these days, and sometimes the choice can seem overwhelming.
Everyone has different priorities and needs when it comes to their cosmetic dental care, so braces aren't "one size fits all" — you may prefer a different type than the patient before or after you in the dentist's chair. So which type is for you?
Looking For a Quick Option?
If you're looking for a discrete option that offers speed, Six Month Smiles may be a good pick. These braces utilize clear brackets and tooth-colored wires that help them blend into your teeth and be less noticeable. This treatment's speed is made possible by focusing on the front teeth, which are more visible and easier to move than back molars. And nearly everyone is a candidate!
Seeking a Subtle Choice?
If you're concerned about how braces will make you look, be that for professional reasons or personal, you may have considered clear braces — but it's easy to be put off by the cost of such treatments. That's why we offer Simpli5, which costs around 20% less than the average clear braces treatment on the market.
Simpli5 aligners are practically invisible, and don't come with the discomfort of metal wires or brackets. Since they can be easily removed for activities like eating, you don't need to make any significant changes to your lifestyle or your oral hygiene routine. And the best part? You'll see results fast, with the whole treatment only taking around five months.
Want the Best Technology On the Market?
Technology continues to make dentistry easier and more efficient every day, and Smilefast™ is the perfect example of that technology in action. This system uses 3D imaging and computerized fabrication to map your mouth, predict your results, create a precise treatment plan, and even enable quicker application of the brackets.
Smilefast treatment only takes about six months, and its cutting edge technology enables unparalleled efficiency and precision. And of course, clear brackets and tooth-colored wires make this treatment subtle.
Are you living in Baulkham Hills and ready to find out which braces can give you the smile of your dreams? Call (02) 9686 7375 or contact us online to make an appointment today.