Understanding Them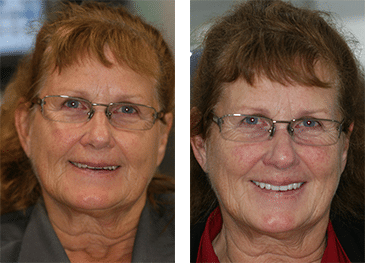 Dentures have the same basic root as "dentist," "dent" or teeth. They are tooth replacement options. They used to be divided into partial dentures, which replace only some of your teeth, and full ones, which replace an entire arch of teeth.
However, over time our understanding of them has been narrowed as other tooth replacement options have become available. Although dental bridges used to be called fixed partial dentures, we have stopped using that term as much. Instead, they are most often used to refer to a removable restoration that replaces one or more teeth.
However, the term is also used to refer to any means of replacing all the teeth in one or both arches (i.e. top teeth and/or bottom teeth). This can refer to either removable tooth replacements like traditional ones or implant dentures that can be fully fixed or removable.
Denture Complaints
They have a bad reputation primarily because they are linked to removable tooth replacement options. These are usually better than nothing and most people benefit from them, but they have many shortcomings. Many people complain because they:
Don't stay in place
Don't let them eat a full variety of foods
Interfere with speech
Cause pain
They wear out or break quickly
They contribute to an aged appearance
Because traditional dentures are only held in place by suction and the ridges that used to support your teeth but now are disappearing, they may move around in your mouth, making it hard to eat or speak. This can also be embarrassing when you laugh or are trying to speak loud and they come out in public.
They might also make it hard to eat because they are made with plastic teeth and don't allow for a natural chewing motion.
Because they are bulky and not fixed, they can interfere with speech. Most people adapt to speaking with them, but many people are unwilling or unable to accept the restrictions of speaking with them.
Dentures can cause pain either because they're poorly fitted or simply because your gums were never intended to support the force of your bite–that's supposed to be transmitted from the teeth into the bones.
Dentures can wear out quickly because they are made of cheap materials or are poorly fitted. The same causes can lead to breakage, and people who take them out because they're uncomfortable are more likely to break or lose them.
Finally, they are supposed to replace lost teeth, but many of them fail to completely do this because they are not properly fitted. As a result, denture wearers may develop a sunken appearance around the mouth, including deep folds, wrinkles, and lips that fold inward. In addition, a person may lose definition in their jawline and may develop jowls and "turkey neck."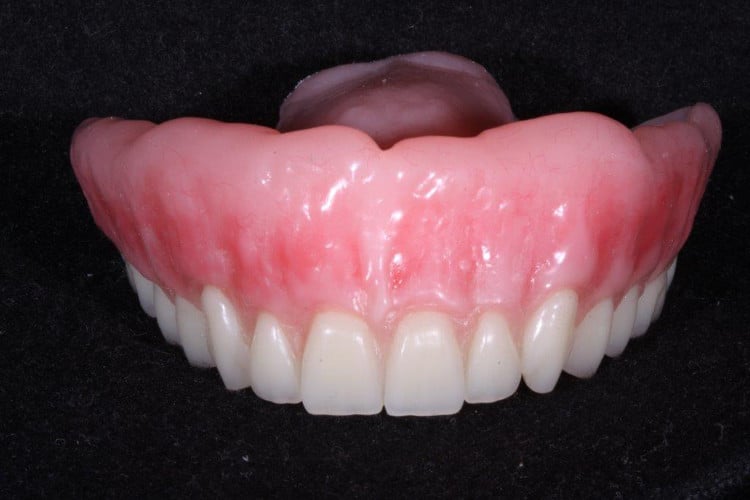 <!–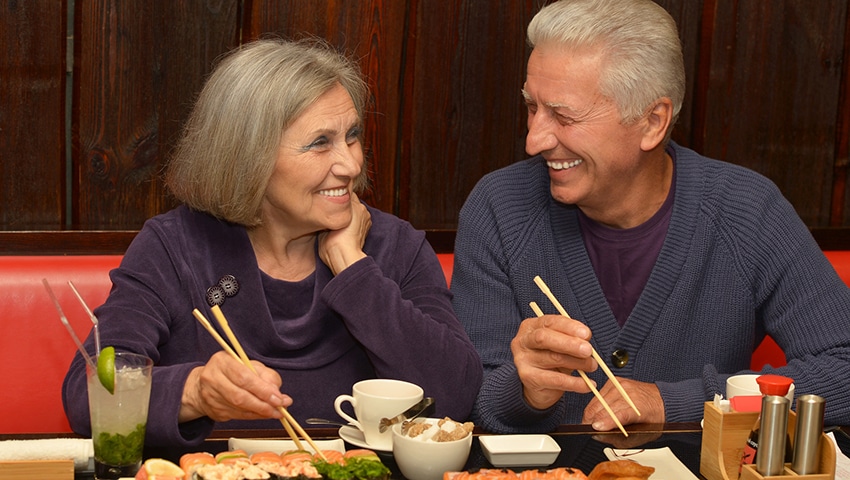 –>
Dentures You'll Be Happy with
At My Hills Dentist, we strive to deliver dentures that you'll be happy with. To help us ensure this, we offer many advanced procedures that are used by few–if any–other dental practices in Australia.
Implant dentures offer many benefits over traditional ones, which is making them increasingly popular. We offer strong, attractive Prettau implant bridges for a combination of durability and strength.
The Denture Fountain of Youth uses neuromuscular dentistry principles to help us measure the most appropriate size for them to fully replace your lost teeth and re-establish a youthful facial proportion. It also helps ensure that they create proper occlusion so you'll be comfortable wearing them.
BPS dentures utilize modern advances in dental and information technology to streamline the process of denture design and manufacture. The goal is not only to get ones manufactured with all due speed, but also to ensure they are accurate to the proportions measured by your denture dentist.
Quality Dentures for a Quality Life
They can be better than you imagine. They don't have to limit your life or degrade your appearance. They can be comfortable, functional, and attractive.
To learn how you can benefit from new dentures in Sydney, please call (02) 9686 7375 today to schedule an appointment with a denture dentist at My Hills Dentist in Baulkham Hills.
Any surgical or invasive procedure carries risks. Before proceeding, you should seek a second opinion from an appropriately qualified health practitioner.