A Friendly and Caring Staff
In order to provide the highest level of service, a doctor must surround himself with a staff that is not only competent, but unusually warm and friendly. People like this are not easy to find. Dr. Lee feels very fortunate to have attracted such a quality staff. You'll notice the difference on your first visit!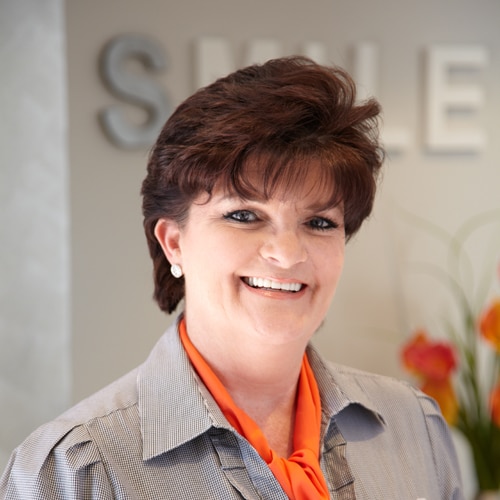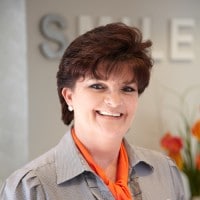 Donelle Duff – Office Manager
The lady who knows everyone – Donelle will seek to make your experience at My Hills Dentist a special one. From personalized information; to convenient bookings; a friendly smile at the desk; to financial arrangements for your custom treatment plan – Donelle will look after you.
Now that two of her three children have gotten married, Donelle enjoys her free time cooking. Once a renowned BBQ-er, she has recently discovered instant soup mix. Ask to try one of her magnificent creations from this magical powder.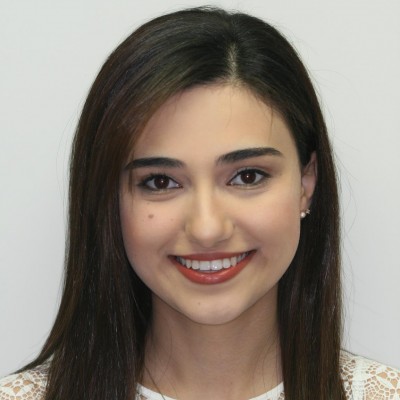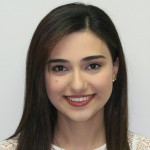 Roza Kotoyan- Oral Health Therapist
Joining MyHillsDentist in 2017, our Oral Health Therapist Roza provides hygiene treatments, oral health instructions, whitening to adults and hopes to provide preventative and restorative care to children up to the age of 18.
Graduating with a Bachelor of Oral Health from Sydney University, Roza has gained experience working at Dental hospitals throughout Sydney and Rural New South Wales.
Roza's training has enabled her to promote Oral health to everyone from pre-schoolers to the elderly.
When Roza isn't at work, she enjoys spending time with her family and friends, going to concerts and gets involved in her Armenian Community.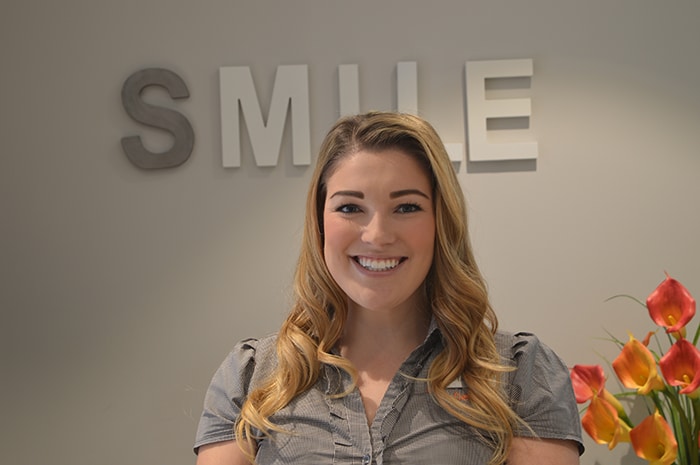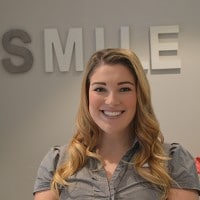 Taylor Duff- Receptionist
When she isn't jet setting off around the world, Taylor can be seen at the front desk assisting patients with appointments, answering calls and organising accounts with suppliers. Taylor has been working with us for over 3 years and during that time she was the first person in NSW to receive re-accreditation for the practice and was acknowledged by the Australian Dental Association.
Between working and travelling, Taylor has also been busy with completing a Bachelor of Communications and Media, majoring in Journalism. Now that she is graduated and has some spare time, she enjoys catching up with her friends, binge watching television series and playing with her puppy Lola.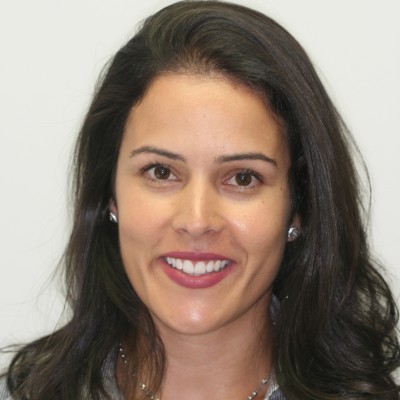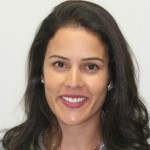 Antonella Vujica –  Dental Assistant/Technician 
A former beauty queen pageant winner, Antonella, affectionately known as Nella has been working at MyHillsDentist since 2012. Not just a pretty face, Nella has also completed her Certificate 3 in Dental Assisting, Certificate 4 in Radiography and a Diploma of Dental Technology. These skills are applied not only in the treatment rooms with the dentists and the patients but also in our laboratory making retainers, mouthguards and whitening trays.
When Nella has some spare time between being a dental assistant, dental technician and a mother of 2 little ones, she loves baking Croatian goodies and socialising with her family and friends.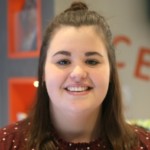 Mikayla Adams – Receptionist
Starting with us in 2018, Mikayla is an important member of the MyHillsDentist team. She helps to answer the phone, book appointments, collects payments and is the bright face that welcomes you at the door.
When she isn't working, Mikayla enjoys cooking like a Masterchef, seeing the latest blockbuster movies, and spending time with her Great Dane, Paz. Also for fun, Mikayla is learning Russian and hopes to practice her skills when she visits there someday.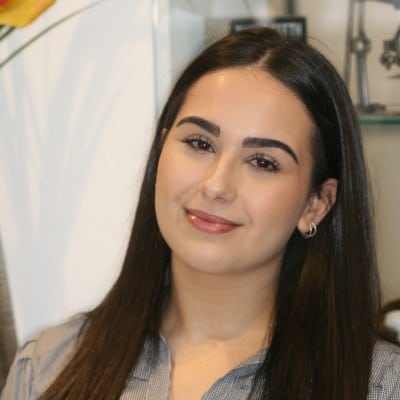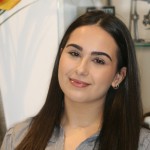 Nikki Fatseas- Dental Assistant
Although she might be small, Nikki is anything but. This little pocket rocket joined our practice in 2017 and has inspired us with her ability to adapt and learn to this fast paced environment. With only graduating high school in 2016, Nikki has already completed her Certificate 3 in Dental Assisting and hopes to soon undertake her Certificate 4 in Radiology.
Despite only being in the industry for a short time, Nikki hopes for a long and successful career in dentistry, in which she will expand her knowledge to better assist both the Dentists and Oral Health Therapists as well as the patients.
When Nikki isn't at work, she enjoys travelling, fashion and beauty and eating the flavoursome foods her Greek family creates.