A Friendly and Caring Staff
In order to provide the highest level of service, a doctor must surround himself with a staff that is not only competent, but unusually warm and friendly. People like this are not easy to find. Dr. Lee feels very fortunate to have attracted such a quality staff. You'll notice the difference on your first visit!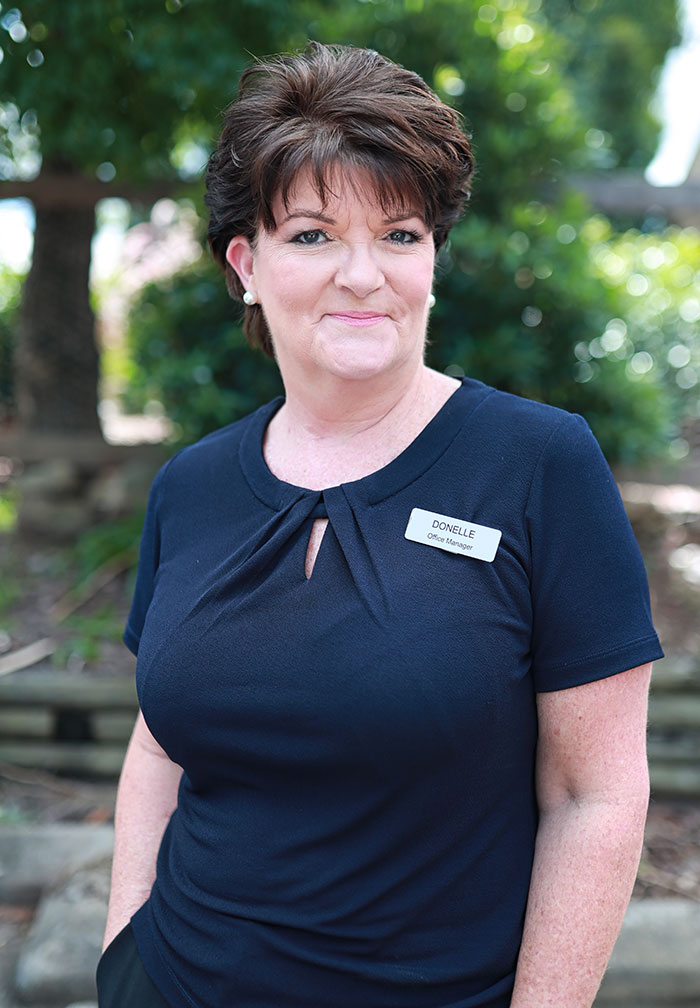 Donelle Duff – Office Manager
The lady who knows everyone – Donelle will seek to make your experience at My Hills Dentist a special one. From personalized information; to convenient bookings; a friendly smile at the desk; to financial arrangements for your custom treatment plan – Donelle will look after you.
Now that two of her three children have gotten married, Donelle enjoys her free time cooking. Once a renowned BBQ-er, she has recently discovered instant soup mix. Ask to try one of her magnificent creations from this magical powder.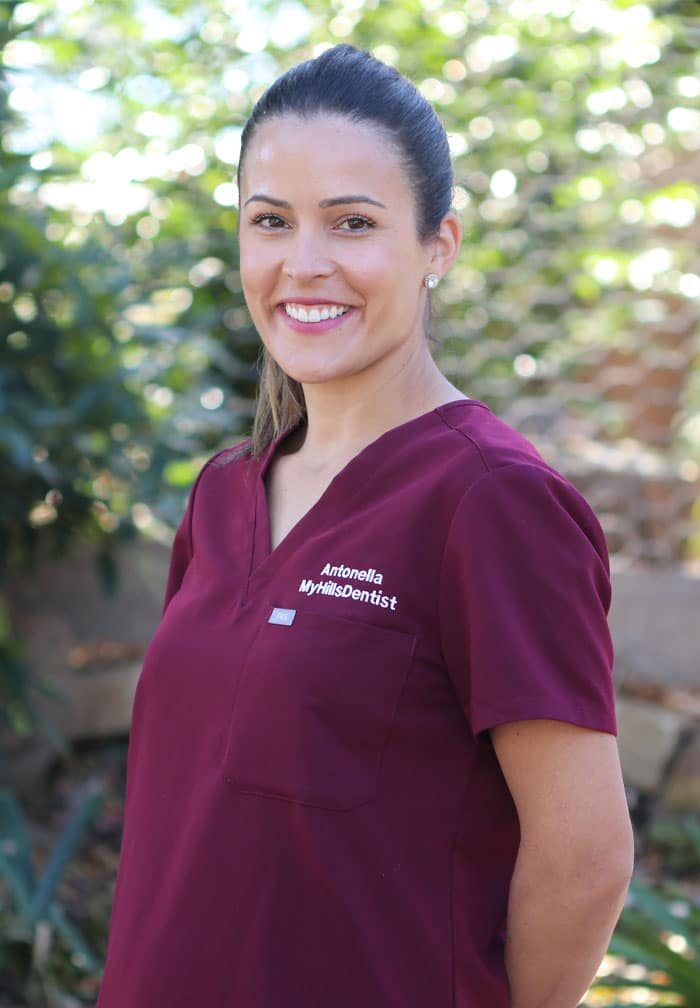 Antonella Vujica –  Dental Assistant/Technician
A former beauty queen pageant winner, Antonella, affectionately known as Nella has been working at MyHillsDentist since 2012. Not just a pretty face, Nella has also completed her Certificate 3 in Dental Assisting, Certificate 4 in Radiography and a Diploma of Dental Technology. These skills are applied not only in the treatment rooms with the dentists and the patients but also in our laboratory making retainers, mouthguards and whitening trays.
When Nella has some spare time between being a dental assistant, dental technician and a mother of 2 little ones, she loves baking Croatian goodies and socialising with her family and friends.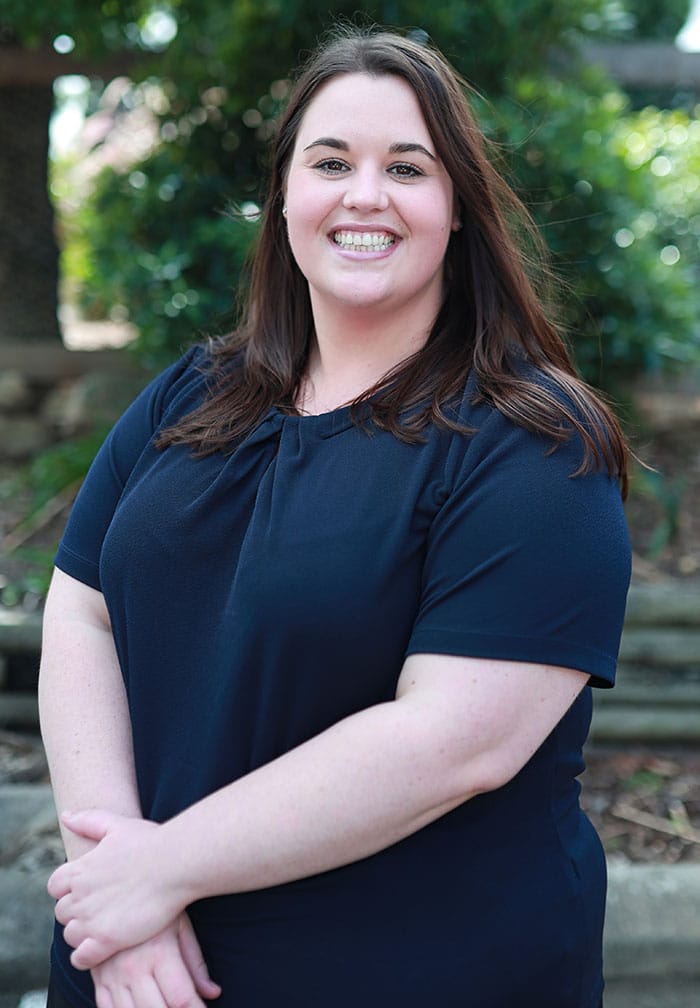 Mikayla Adams – Receptionist
Starting with us in 2018, Mikayla is an integral member of the MyHillsDentist team. She
answers the phone, books appointments, collects payments, solves our IT issues and is the
bright face that welcomes you at the door.
When she isn't working, Mikayla enjoys seeing the latest blockbuster movies, and spending time with her Great Dane, Paz. Also for fun, Mikayla is learning Russian and hopes to practice her skills when she visits there one day.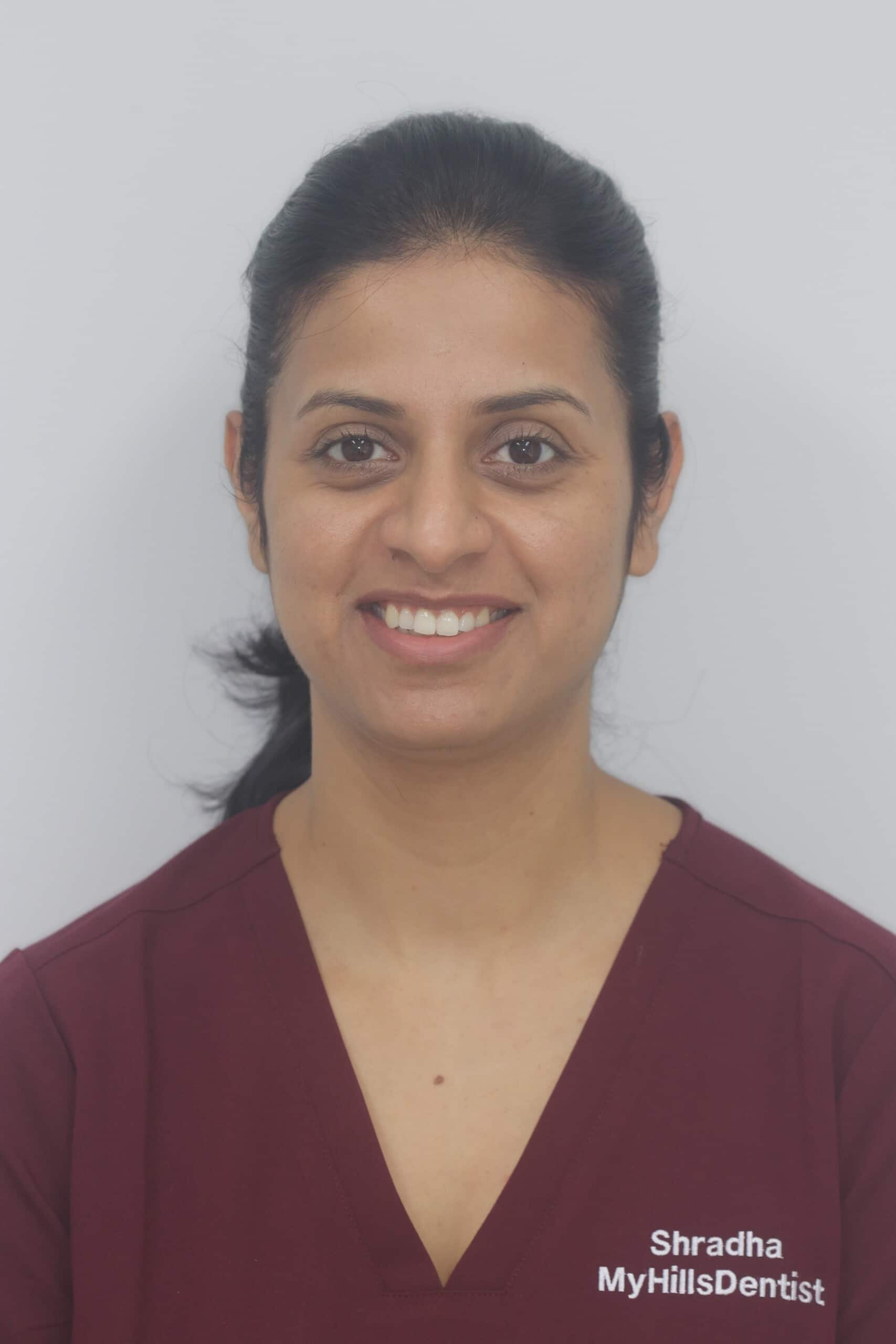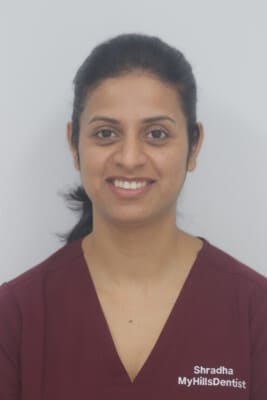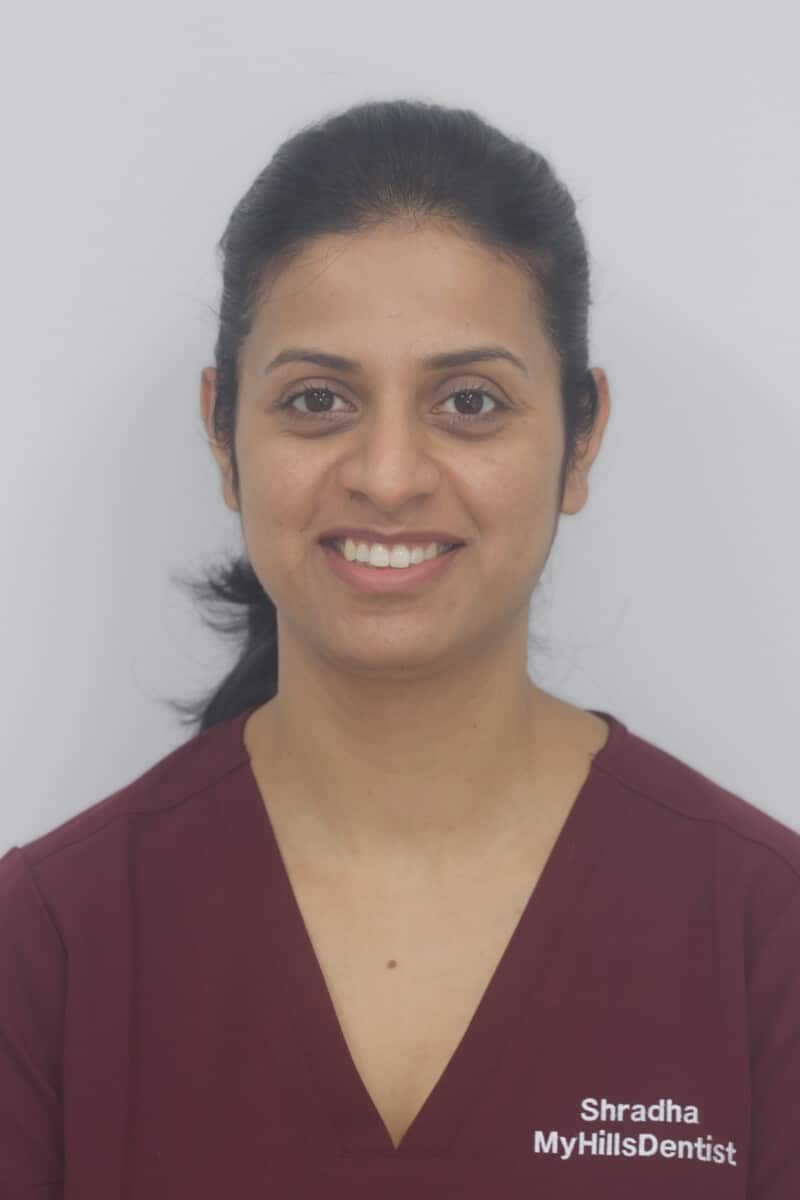 Shradha Dadhich – Dental Assistant
Shradha joined the team as a dental assistant in 2018. She has since become certified in Dental Radiography and enjoys assisting for Implants, Endodontics and Surgeries.
When not at work, Shradha loves being around her two young boys and husband, she is a homemaker, binge fiction reader and enjoys outdoor runs.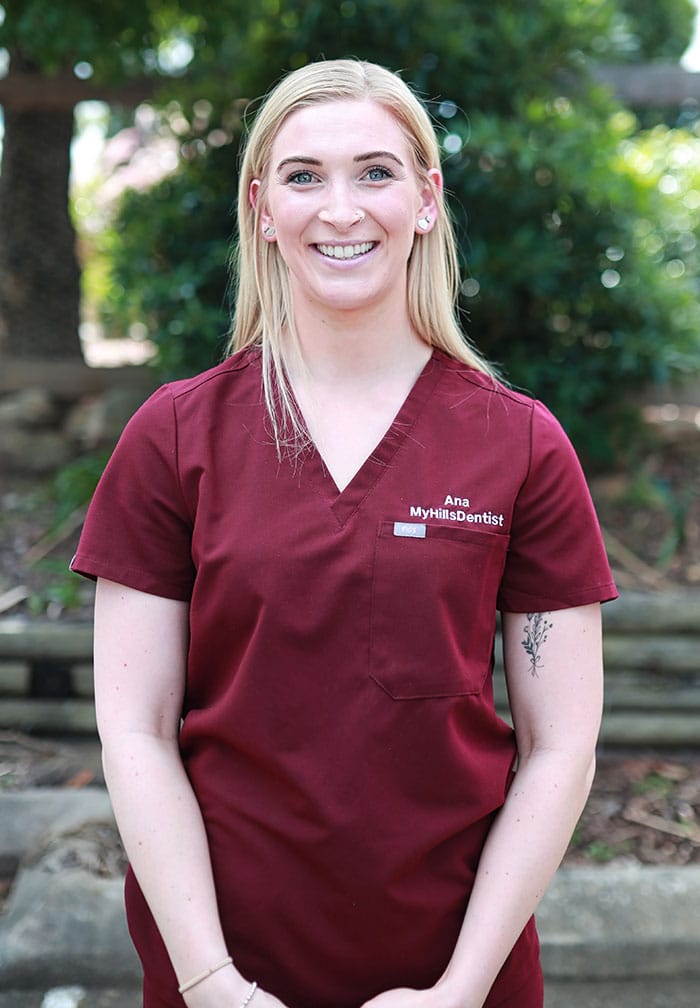 Anastasia Gordon – Dental Assistant
Being the current head nurse, Anastasia (or Ana) is usually busy assisting providers, directing nurses and training staff. Ana has been with us for over two years and in that time has achieved her certificates III and IV in dental assisting and radiography.
In her spare time, Anastasia is more often than not in the gym working on her muscles, or at a new trendy café enjoying a beverage or two.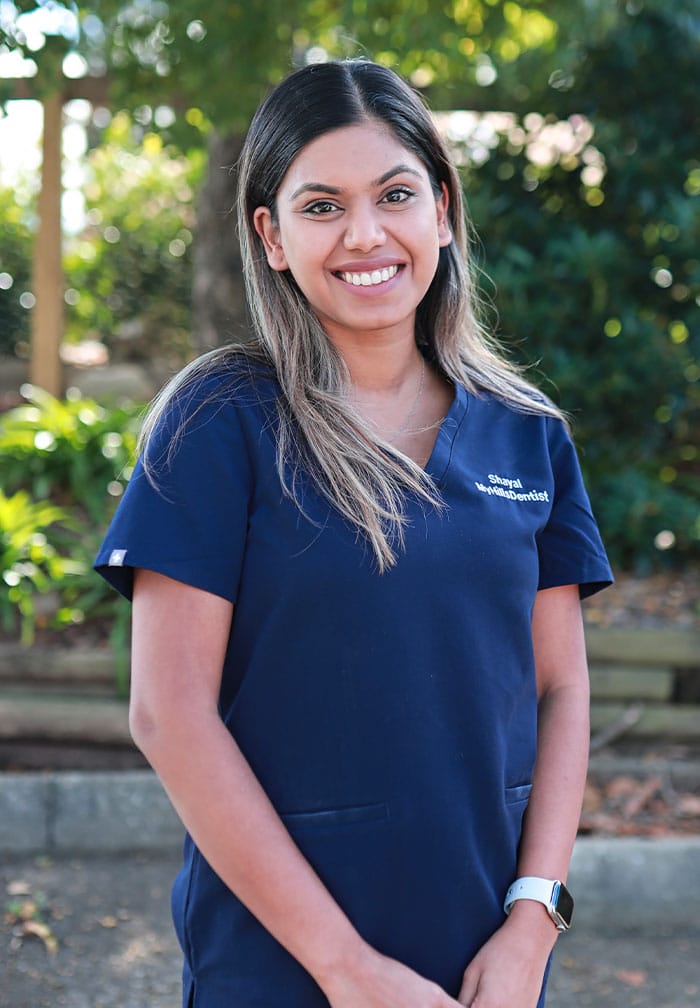 Shayal Mudaliar – Oral Health Therapist
Shayal has been an oral health therapist with us for the last three years. She's always eager to learn and grow in her education, having recently completed her adult scope.
Her hobbies include trying new foods and experiences all around Sydney and spoiling her dog Zac.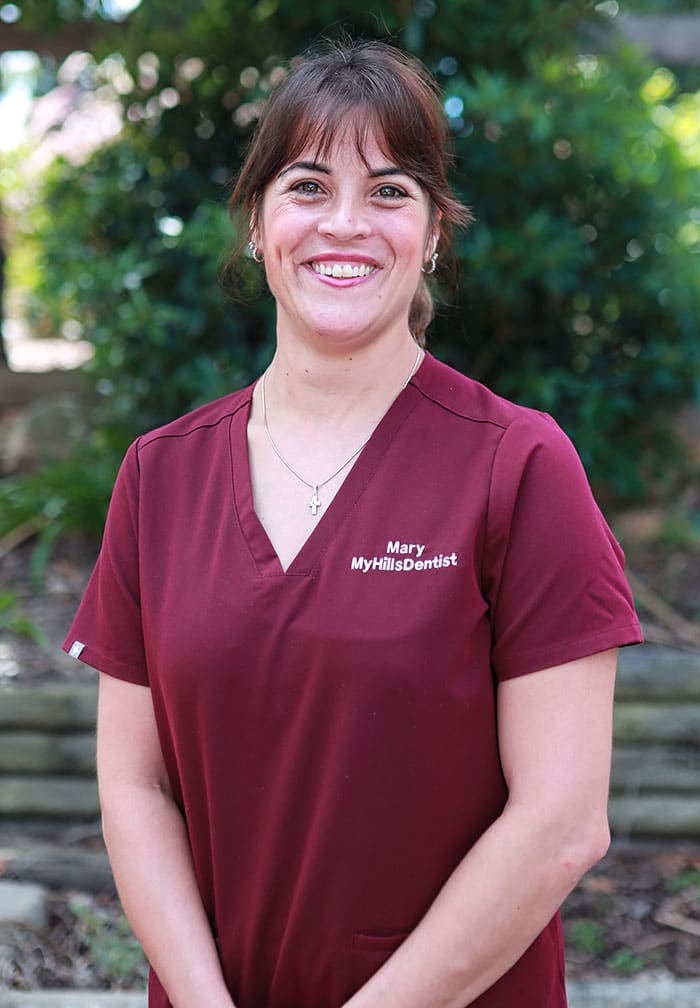 Mary Donjerkovic

– Dental Assistant
Mary has recently joined My Hills Dentist in 2020 as a wonderful dental assistant. She began training as a Dental assistant from a young age and has completed her Certificate lll in Dental assisting. Mary has gained most of her experience working with Dentists and Specialists at Westmead Dental Hospital and other practices throughout Sydney and overseas.
Outside of work in Mary's spare time, she enjoys quality time with her family and friends. Her hobbies mostly include going on long walks with her family and keeping herself fit.
Nikki Fatseas – Dental Assistant
Nikki joined the My Hills Dentist team in 2017 and after a brief interlude last year has re-joined us more experienced and enthusiastic as ever! During her time with us she has completed a certificate 3 in dental assisting and certificate 4 in radiography. Nikki enjoys assisting for all dental procedures but especially enjoys oral surgery such as implants.
When Nikki is not at work she enjoys spending time with her partner and her dog Dora, traveling the world and binging Netflix. She also loves cooking delicious dishes from her Greek heritage, and we all enjoy eating them.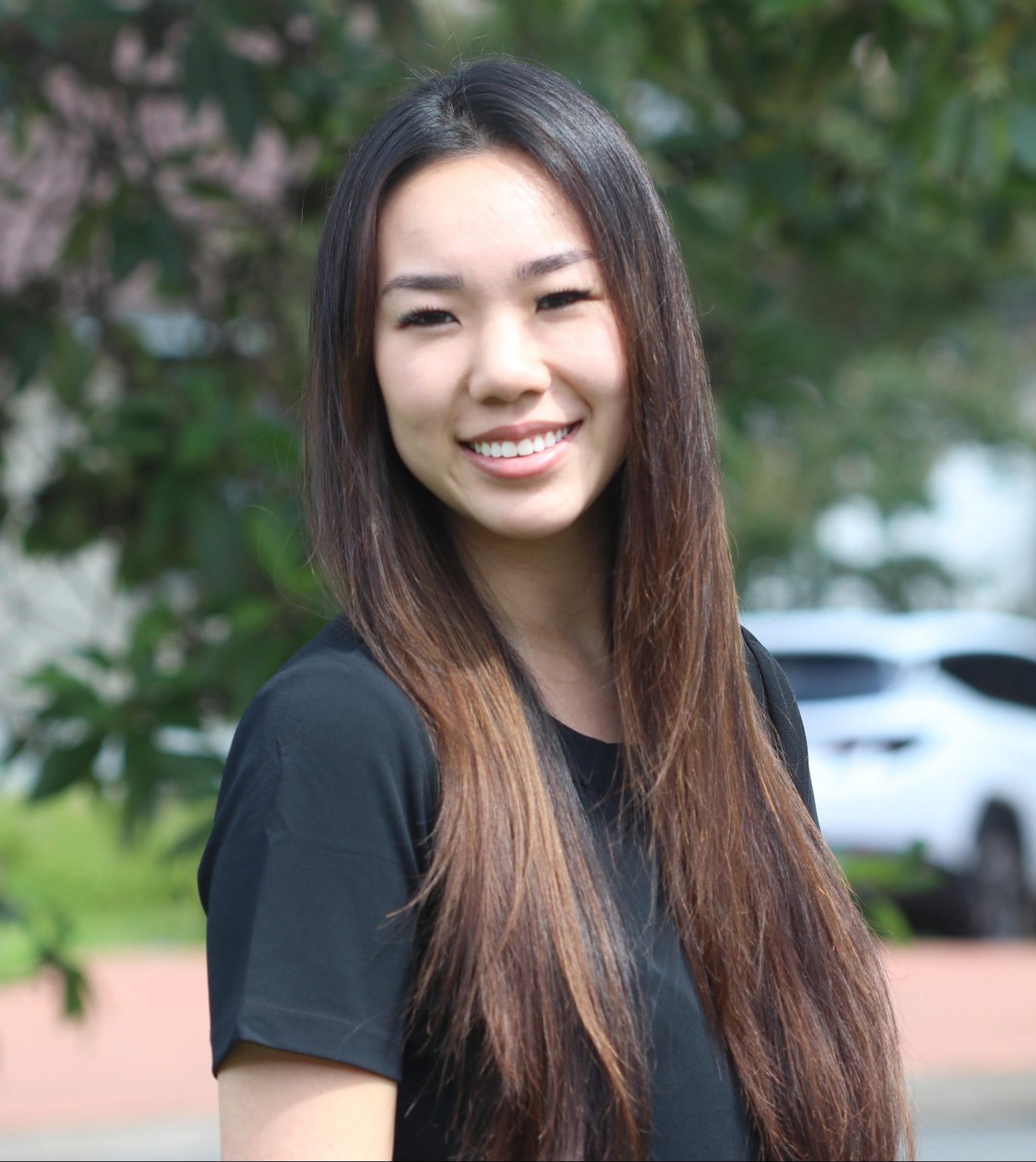 Audrey Shi – Receptionist
Audrey is the newest member of our team, and has been with us for 9 months as a Receptionist. Always there to welcome you with a smile at the front desk, Audrey answers the phones, organises appointments, payments and is also our paperwork perfectionist.
Audrey is studying a degree in International Relations, and when she's not at work, she loves travelling, doing yoga, and exploring new restaurants around Sydney with friends. Let her know if you have any recommendations!