Dr. David Lee is the only dentist in Australia certified to offer
FOY® Dentures!
Benefits of FOY® Dentures
FOY® Dentures offer many benefits:
Great Fit:  FOY® Dentures are designed not just to fit over your gums. They are designed to to fit your jaw, your muscles, and your entire face. This allows the muscles to help hold your dentures in place. It also means that they fit comfortably in your jaw and won't contribute to the development of TMJ disorder.
Outstanding Function: The great fit of FOY® Dentures means they work well. They stay in place when you eat, talk, laugh, or smile. You can get a good bite and chew effectively in these dentures.
Highly Attractive: Because FOY® Dentures are designed to fit your entire face, they support your smile similar to natural teeth. The use of high-quality materials helps them look very much like your natural teeth.
Amazing Comfort: Great fit helps distribute bite forces evenly in your mouth and some of the force is distributed to your muscles, not your gums, to help prevent denture pain.
Full Support: In addition to chewing and speaking, your teeth help support the tissues of your face, including your lips, jowls, and cheeks. FOY® Dentures do a good job of supporting your facial tissues, preventing the sunken appearance that many people associate with dentures. Some wearers think they look 10 years younger wearing FOY® Dentures.
Long Life: FOY® Denturesproviding even pressure across your gums and jawbone, which eliminates pinch points that can speed bone resorption that causes all dentures to lose their fit. The quality, durable materials are chosen to last.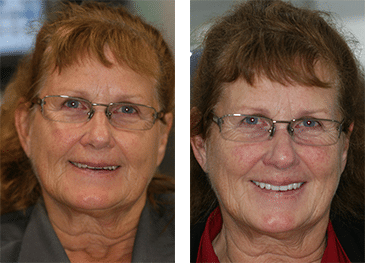 What Makes the Denture Fountain of Youth® Technique Different
FOY® Dentures are designed using neuromuscular principles. Neuromuscular dentistry considers all the tissues of your mouth–not just your teeth and gums, but also your muscles, bones, and nerves—part of a single functional model.
The result is that FOY® Dentures are designed to work with the entirety of the mouth system, which includes leveraging the mouth muscles for support and fit.

FOY® Dentures and Implant Supported Dentures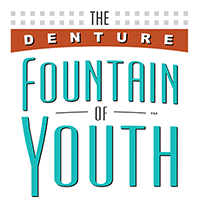 How do you decide whether FOY® Dentures or dental implant-supported dentures are right for you? If you come to our Sydney area denture office, we can talk you through the choice, but in general, FOY® Dentures are a good choice if you don't have sufficient jawbone to support dental implants, have periodontal issues that might endanger dental implants, or don't want to wait for dental implant integration. FOY® Dentures can also be made to fit with dental implants, providing you the same great fit but with the additional security of dental implants.
To learn more about the Denture Fountain of Youth® in Sydney and decide whether or not they are right for you, please call (02) 9686 7375 or contact Dr. David Lee in Baulkham Hills, NSW.
Any surgical or invasive procedure carries risks. Before proceeding, you should seek a second opinion from an appropriately qualified health practitioner.