Straightening teeth used to be something that only happened during adolescence. People who didn't straighten their teeth with braces resigned themselves to living with crooked teeth for the rest of their lives. However, today, adults account for more than half of orthodontic patients. Due to changes in society and the wide range of procedures available, more adults can achieve a straighter, more attractive smile without stress.
Are you an adult who might benefit from orthodontic treatment? Explore some of the reasons why more adults choose to straighten their teeth today.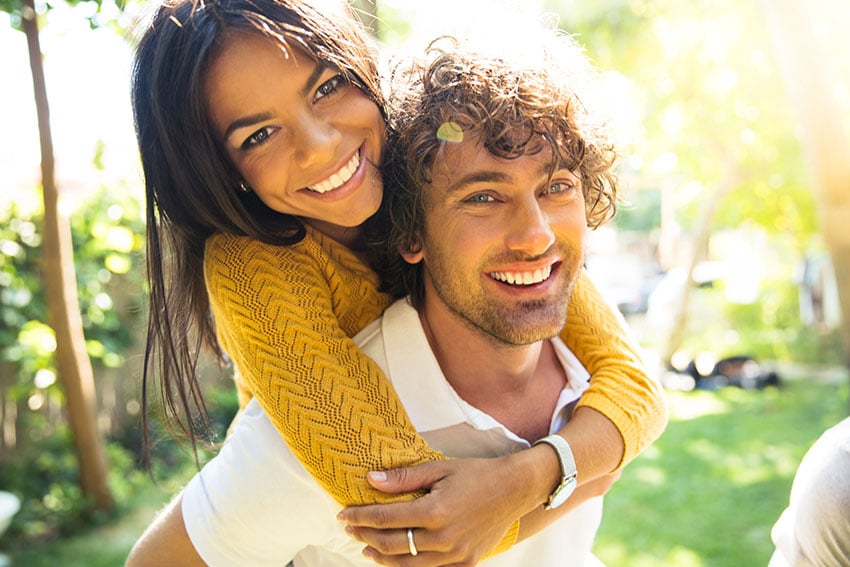 People Appreciate the Benefits of Straight Teeth More When They're Older
When teens faced the choice of braces or dealing with crooked teeth, they usually opted out of braces. In a teen's eyes, the short-term discomfort and social pariahdom associated with metal braces outweigh the benefits of straighter teeth.
However, after living with a crooked smile for a while, you come to realise that the oral hygiene benefits of straighter teeth, combined with the attractiveness of your new smile are worth the short-term discomfort of braces. You also have a better sense of scale. When you're a teen, your time horizon is shortened, so that this year seems like your entire life. When you're an adult, though, you realise that a year is a short span of time compared to the length of time you will enjoy the benefits of your straighter smile.
Adults Want To Move Up In Life
Another reason why people get their teeth straightened is that many of us are upwardly mobile. We may not have had the option of getting our teeth straightened as teens, but now that we've gotten a job, had a few promotions, made a few investments, we find we have the resources to spend a little bit on ourselves. Nothing is a better investment in ourselves than getting a new, more attractive smile.
Smiles Have Higher Standards Today
When many of us were teens, we saw celebrities on TV and in movies that had flawed smiles. Dental restorations weren't as common even for celebrities, and it wasn't unusual to see a few crooked, discoloured, or even small teeth on an actor, especially in supporting roles.
These days, celebrities are more likely to have perfect teeth. It's not just celebrities–cosmetic dentistry has been made available to the masses, and you can see the difference on the street every day as people are getting their smiles improved all the time, whether it's simple teeth whitening or a set of porcelain veneers.
There are Better Orthodontic Options Available
Thanks to advancements in dentistry, adults can straighten their teeth with much more convenience, comfort, and discreetness than ever before. Explore some of our orthodontic options to see for yourself.
Six Month Smiles™
Another short-term orthodontic option we offer at our Sydney dental office that adults love to take advantage of is Six Month Smiles™. Six Month Smiles™ works similarly to Smilefast ™ and helps patients achieve their desired results in about six months. The treatment uses Lucid-Lok clear brackets and tooth-coloured wire to make your braces nearly invisible to detect. The treatment works so quickly because it only moves the teeth at the front of your mouth. This treatment is ideal for patients who have mild orthodontic problems that are merely cosmetic.
If you opt for Six Month Smiles™, know that Dr. Lee is one of the only Six Month Smiles™ mentors in Australia from demonstrating excellence and experience in providing straighter smiles to his patients. If you're an adult who doesn't want to commit to a lengthy orthodontic procedure but wants to achieve beautiful results, Six Month Smiles™ might be the best option for you. Think of how quickly six months will fly by.
Clear Aligners
Another adult orthodontic option we offer at our Sydney dental office is clear aligners. Clear aligners don't use brackets and wires like traditional braces. Instead, it uses clear plastic trays. They're nearly invisible to wear so your treatment won't draw unnecessary attention. The clear plastic aligners are also comfortable to wear and are completely removable. This means you can eat your favorite foods during treatment and easily brush and floss your teeth. 
You will wear each set of aligners for approximately two weeks at a time, or as recommended by Dr. Lee, and for 22 hours per day. Each set pushes your teeth into their correct position. In as little as six months to two years, you can achieve your beautiful new smile.
Get Adult Orthodontics in Sydney
Is it time to straighten your teeth? We offer lots of solutions that can help. Achieve a beautiful, straight smile in the next six months. Please contact My Hills Dentist in Baulkham Hills, NSW today to talk about which tooth straightening procedure is right for you.