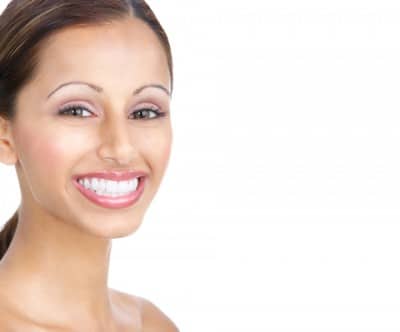 Do you want to straighten your teeth, but don't like the thought of having metal wires and brackets in your mouth? If so, then eXceed clear braces may be right for you. This advanced approach to clear braces takes advantage of our incredibly advanced digital suite of technologies to give us control over your treatment from beginning to end.
The eXceed system isn't for everyone, but it may be right for you. To learn whether you are a candidate for this advanced orthodontics treatment, please call (02) 9686 7375 or email My Hills Dentist in Baulkham Hills, NSW today.
Benefits of eXceed Clear Braces
The eXceed system is a wonder of modern orthodontics that utilizes the digital technology we have in our office to design and produce your aligners. With this system, you enjoy:
Speed: We can design and print your aligners in-office so you can start in days, not weeks
Comfort: No metal wires or brackets.
Transparency: clear plastic aligners are nearly invisible
No diet or hygiene restrictions: aligners are removable for eating and cleaning teeth
You can straighten both upper and lower teeth at the same time
Reduced cost—there's no lab so we can pass savings on to you
Easy Replacement: If you lose an aligner, we can print a new one
Easy Refinement: We can adjust the sequence as we go to achieve the best results
These benefits make eXceed an increasingly popular way to straighten your teeth.
How eXceed Works
eXceed works using the same basic principles as traditional braces: slow, steady force encourages your body to reshape the bone around your teeth, allowing them to move into the desired arrangement. Unlike traditional braces, which use metal wires and brackets to your teeth into place, eXceed uses clear plastic aligners that fit over your teeth to gently push them.
What makes the eXceed system different is that we can do it all in our office. We use our digital scanner to image your teeth–it's a wand we wave over your teeth and, like magic, it creates a 3D image. Our dentists use this image to design the aligner sequence, working with highly developed software that creates an optimal tooth movement sequence. We can design a sequence that is as long or as short as you need, with different numbers of aligners for the upper and lower arches if necessary. Because we control the entire process in our office, we can assess your progress and design any refinements that might be necessary when it becomes clear that they're needed.
To ensure your teeth are moved properly, you have to wear your aligners for 16-20 hours a day, but you can remove them for eating, and brushing your teeth. You can also remove them for special events or if you are having close-up pictures taken, although in most cases, the aligners won't show up in photos.
Are You a Candidate?
The eXceed system is an incredibly flexible orthodontic system that can handle most cases. Sometimes, we might need to use attachments to achieve the precise movements necessary for you. Other times, an exam might show reasons why you would be better with other types of braces.
The best way to know whether you are a candidate is to schedule an appointment with a Sydney cosmetic dentist at My Hills Dentist. Please call (02) 9686 7375 or contact us today to schedule an appointment at our office in Baulkham Hills, NSW.