Dr. David Lee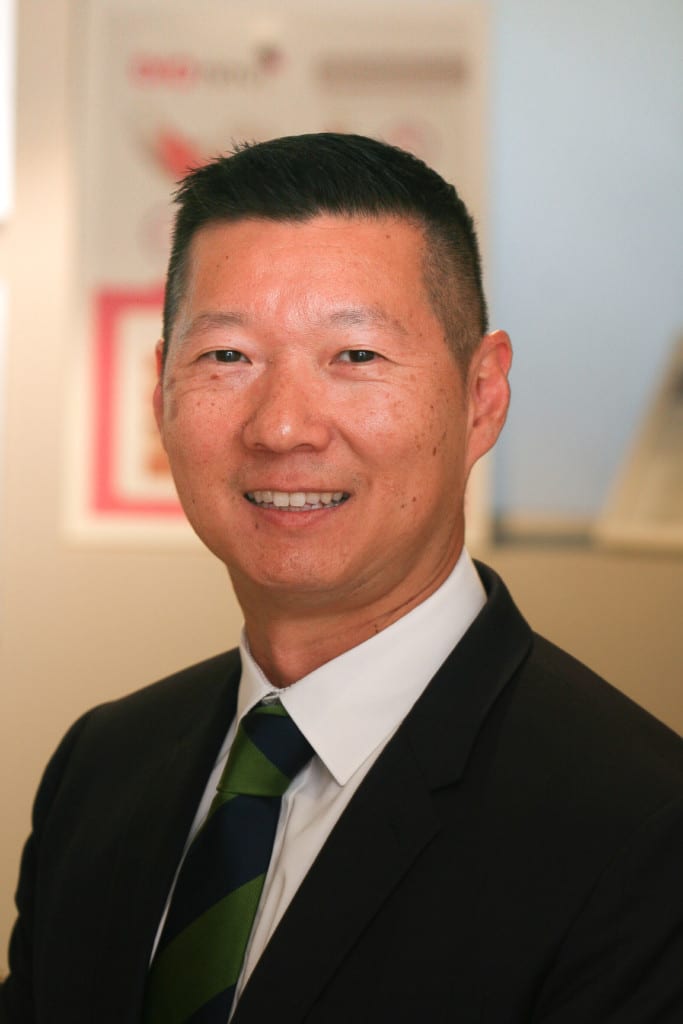 David Lee is a cosmetic dentist who is pleased to be able to offer beautiful smiles to his neighbours in Baulkham Hills and the surrounding Sydney communities.
Dr. Lee earned his dental degree from Sydney University in 1992. He believes a key to staying on top of an ever-changing industry is networking and education. Therefore, he maintains memberships in the Australian Dental Association, International Team for Implantology, and the Academy of Comprehensive Esthetics. Additionally, he is an accredited member of the Australian Society of Implant Dentistry. Also, DIO implant has nominated Dr. Lee as one of the Key Doctors for their implant system, in Australia.
Dr. Lee also engages in ongoing postgraduate education, specifically selecting courses focusing on dental implants. He is an accredited provider of Six Month Smiles™ and Smilefast™, allowing him to provide short-term orthodontics to give you the smile of your dreams. His commitment to lifelong education means he is constantly evaluating emerging dental methods and technologies in order to provide his patients with the best results in the least invasive manner with a high emphasis on comfort. This commitment ensures the highest level of care, both today and tomorrow.
In April 2018, Dr. Lee became a certified Fellow in DTR (disclusion time reduction). DTR uses advanced computerized tools to explore bite dysfunction and design effective treatments that relieve related symptoms. To achieve his certification, Dr. Lee took over 150 hours of continuing education, focused on dental implants, occlusion, and orthodontics. To become a Fellow, Dr. Lee demonstrated successful results in TMJ/TMD treatment using his expertise in DTR.
Dr Lee is the father of Olivia, Jonas and Liesl. When he's not spending time with his children, Dr. Lee enjoys doing F45 workouts and playing football for All Saints Hunters Hill FC.
David is also a professional DJ in his spare time, with continuing residencies in bars and clubs in Sydney.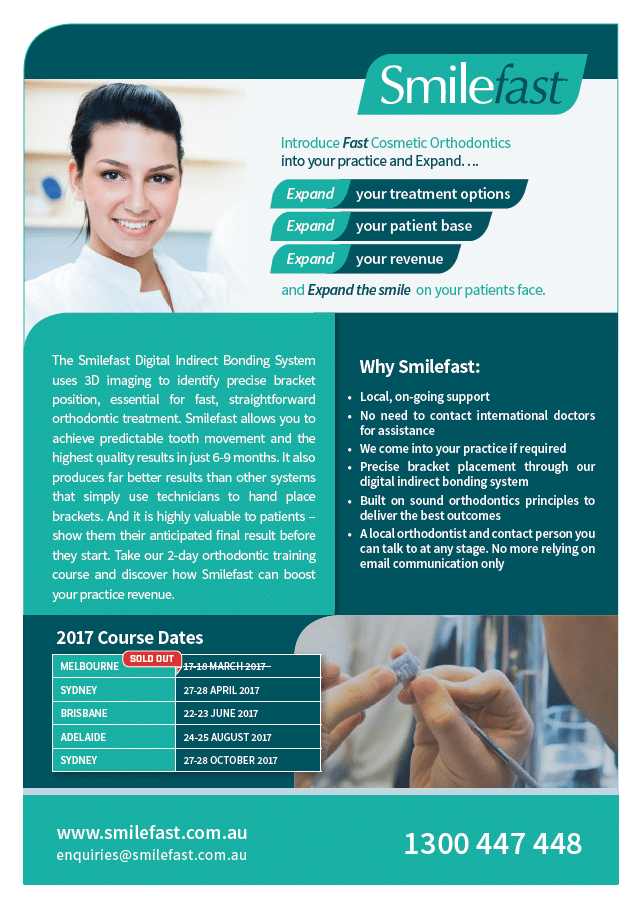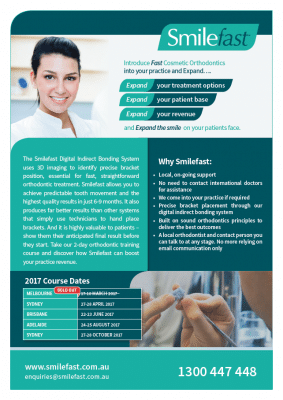 Australasian Dentist Magazine
Dr. Lee is dedicated to high quality work for every patient. One of his orthodontic cases using Smilefast (completed in just 7 months!) was recently featured in Australasian Dentist Magazine.
---
Dr. Andrew J Ryu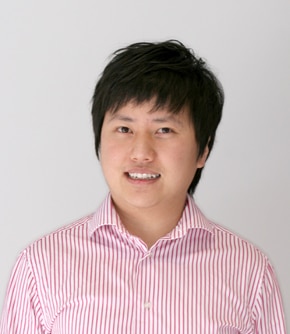 Dr. Andrew J Ryu aims to give you a pain free and comfortable experience with the aid of the latest techniques. He pays particular focus to listening to your concerns and ensuring that they are addressed.
Dr. Ryu obtained his dental degree from the University of Adelaide. He maintains an open view towards health, continually reviewing current research and technology. He actively participates in continuing dental education and carries a continued passion for health and well being with an added bachelor degree in Traditional Medicine obtained at the University of Technology, Sydney. This year, Dr. Ryu completed the prestigious mini residency at EODO (Excellence in Orthodontics and Dentofacial Orthopaedics). This three-year course is comprised of 150 hours of orthodontic education. It includes not just lessons and lectures, but hands-on experience in providing orthodontic care. Now Dr. Ryu can offer a comprehensive suite of orthodontic procedures to our patients.
Dr. Ryu grew up predominantly in Epping and Pymble region, and graduated from North Sydney Boys' High School. He enjoys watching films and movies of all backgrounds and genres and maintains a high level of appreciation and respect for cultural diversity. He also enjoys bringing enjoyment to others with the occasional magic trick.
To schedule an appointment with Dr. Ryu, please contact our office today.
---
How to Choose a Cosmetic Dentist
Nothing will make more difference in the quality of your dental results than your choice of cosmetic dentist. Finding the right one for you takes a little work, but it's worth it. Your cosmetic dentistry treatment can last for 10 years, 20 years or more! You want to make sure you're happy with the results for all that time.
Consider Your Current Dentist: If your current dentist does a lot of cosmetic dentistry, then maybe you should consider working with them. However, you want to make sure that they have both training and experience in the area. Make sure you see before-and-after pictures from previous cosmetic patients and ask to talk to cosmetic patients. If your dentist doesn't offer cosmetic treatments, you should still mention that you're considering it, they may have good recommendations.
Talk to Friends and Family: If you know someone who has had some work done by a cosmetic dentist, talk to them about their experience. Don't forget to mention what you're considering to friends who have naturally beautiful smiles—you may be surprised to learn that their smile isn't so natural after all. And only their cosmetic dentist may know for sure.
Go Online: Once you've talked to your friends, family, and dentist about recommendations, go online to check out their recommendations and find a few other possibilities. Find cosmetic dentists that are within the distance you're willing to travel for quality work. They don't have to be convenient for everyday visits—with quality work you won't need to see them much after the work is completed. Check out online reviews, look at before-and-after galleries, and read what dentists say about themselves and the procedures they offer. Identify 3-5 dentists as your leading candidates.
Talk to Dentists: The next step is to talk in person to each cosmetic dentist you're considering. Ask them about their education and experience. Talk to them about your concerns and goals. Gauge how well they listen to you and how well they respond. Are they offering education and suggestions or just telling you what you need done? Don't forget to ask to see more before-and-after pictures. An experienced cosmetic dentist likely has more than are available online. And ask to talk to previous patients—a good cosmetic dentist will have patients willing to talk about their experience.
Make a Decision (Or Don't!): Choose a Sydney cosmetic dentist who makes you feel comfortable with the level of care and the quality of results you are likely to receive. Not fully comfortable with any of your options? Start your search again. Your cosmetic dentistry will have lifelong impacts, and if you haven't found a dentist that makes you full comfortable with the results you're likely to get, then you haven't found the right one for you.
We invite you to meet with one of our cosmetic dentists for your dentistry needs in Baulkham Hills or the surrounding Sydney areas. Please call us at (02) 9686 7375 or contact our practice today to schedule an initial appointment.