Why You Need Dental Crowns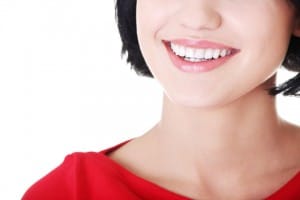 There are many reasons why we might recommend dental crowns to restore your damaged tooth, including:
Extensive tooth decay
Failure of previous restoration
Cracked or structurally damaged teeth
Protecting tooth after a root canal
Support a dental bridge
Finishing a dental implant
Cosmetic restoration when dental veneers don't cover enough
A dental crown is a powerful restoration that has the ability to take a tooth that is failing, either functionally or aesthetically, and give it new life. With dental crowns, a tooth you might have considered removing will last you decades longer.
Benefits of Porcelain Dental Crowns
All-porcelain crowns may be the best choice for restoration work because they offer several benefits, such as:
Durability nearly equal to your natural teeth
Less prone to breakage from temperature fluctuation
Natural appearance and feel
Protects the underlying tooth from further damage
Restores the aesthetics of your smile
Choosing porcelain crowns to protect your damaged teeth can restore your smile to its former glory.
Types of Crowns
Dental crowns may be made three different ways, depending on your needs and what you want your smile to look like.
Gold— Gold crowns are sometimes used for restorations toward the back of the mouth because gold is a durable material. These crowns are less popular because they do not match the rest of your teeth. The increasing price of gold has also deterred more people from getting gold crowns
Porcelain/metal hybrid— Metal is a durable material, and fusing it with porcelain gives it a more natural appearance. Although this option is more aesthetically pleasing than gold, the underlying metal may show through the porcelain over time, either as the porcelain wears or gums recede at the edges of the crown.
All-porcelain—The most popular material for dental crowns is porcelain. Technological advances have made the durability of this natural-looking material comparable to the durability of your natural teeth.
How Crowns Work
When a tooth is too badly damaged for a filling to effectively repair it, a crown may be placed to protect the remaining tooth structure. Crowns can also be used to cover cracks, chips, and damaged enamel.
During your dental visit, the extent of the damage may be assessed with x-rays to determine whether or not a crown is needed. The decayed portion of the tooth will then be carefully removed while you are under general anaesthesia so that the process is not painful. An impression of your tooth will be taken and sent to the dental lab so that your custom crown can be created. Your new crown will be matched as closely as possible to the colour of your natural teeth so that the restoration is nearly undetectable.
Before you leave, you will be fitted with a temporary crown to protect the vulnerable tooth until your crown is ready. The temporary crown is not as strong as your permanent crown, so you will need to avoid eating certain foods until your permanent crown is placed during your second visit.
To learn more about dental crowns in the Sydney area, please call (02) 9686 7375 or contact My Hills Dentist in Baulkham Hills, NSW today.
Any surgical or invasive procedure carries risks. Before proceeding, you should seek a second opinion from an appropriately qualified health practitioner.