Australian waters are home to about 180 species of sharks, according to the Department of the Environment, and some of these larger predatory fish are viewed as threats to human life and recreation.
But the findings of a recent study indicate sharks could help scientists develop new ways to treat tooth loss. Missing teeth are typically treated with dentures or dental implants, but a network of genes shared by sharks and people may hold the key to more natural treatments in the future.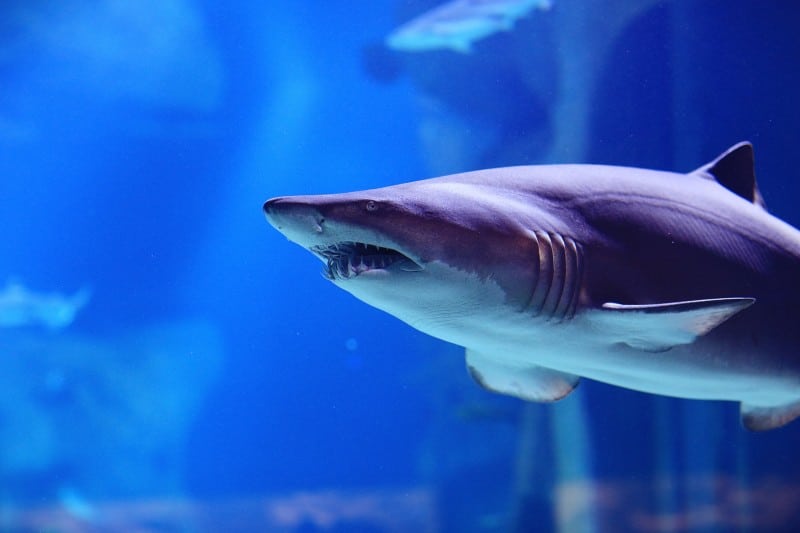 Talkin' 'Bout Regeneration
Sharks and some other fish, including rays, have the ability to continuously regenerate lost teeth or replace teeth prior to decay throughout their lives. The genetic system that allows this nonstop teeth replacement, however, has long been a mystery as murky as the ocean depths.
Humans, on the other hand, must care for one set of permanent teeth after we lose our primary teeth (also known as "milk teeth" or "deciduous teeth"). With the exception of the wisdom teeth, the rear molars which typically emerge in our late teens or early 20s, people don't develop new teeth after the primary teeth are shed to make room for the permanent teeth.
Research: Humans, Sharks Genetic Chums
A recent study at England's University of Sheffield identified the genetic process through which sharks are able to grow new teeth over the course of their lifetimes. Researchers also found that humans share the specialised cells that allow teeth regeneration, we just lose them after our permanent teeth develop.
Sharks, according to research that analysed the teeth of embryo catsharks, are able to re-deploy this cellular group whenever they need to replace a missing tooth or shed a row of teeth prior to the onset of decay. Future studies will examine whether these epithelial cells—known as dental lamina—may somehow be reactivated in humans.
"The 'Jaws' films taught us that it's not always safe to go into the water, but this study shows that perhaps we need to in order to develop therapies that might help humans with tooth loss," said lead researcher Dr. Gareth Fraser in a press release.
Modern Teeth Replacement
Until we're able to regenerate teeth like sharks, there are two primary options for restoring function and appearance lost due to missing teeth: dentures and dental implants.
Today, the most durable and natural-looking treatment for missing teeth is dental implants. Dental implants are made similarly to natural teeth—they are even anchored in your jaw bone—and they are designed to feel and function like your healthy, real teeth.
Modern dentures, like the Fountain of Youth™ dentures offered at My Hills Dentist in Sydney, offer superior comfort and functionality compared with traditional dentures. FOY dentures are custom made to provide a great fit and look, and they work seamlessly with your jaw and mouth muscles for smooth performance when eating, talking or simply smiling.
Sydney dentist Dr. David Lee has helped many patients restore bite function and beautiful smiles after suffering from missing teeth. He is also the only dentist in Australia certified to offer FOY dentures.
Please call My Hills Dentist at (02) 9686 7375 to learn more about your options for replacing missing teeth or to schedule your appointment at our Baulkham Hills office.