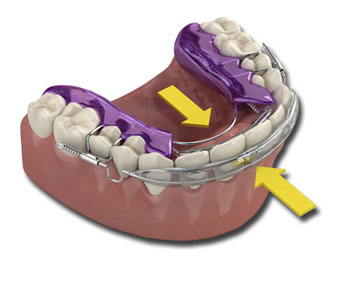 Gone are the days when a set of crooked teeth had to be yours for life. Instead, orthodontics are more accessible than ever, and you have plenty of options if your teeth need a little rearranging. But the number of options can also be overwhelming, and deciding which method is best for you and your teeth can be a challenge.
Some people are concerned about subtlety, some are more concerned about perfecting every tooth, and for others, the speed of the straightening is their top priority. If you're looking for speedy straightening, here are a few methods well-suited for quick results.
Smilefast™
Want a straighter smile… fast? This orthodontic treatment isn't called Smilefast for nothing! But it isn't just fast. Smilefast utilizes advanced digital imaging and computerized fabrication technology to straighten your teeth accurately.
Digital imaging allows you to see how your finished results will look before a single bracket is placed. And since the positioning and application of the brackets is precisely calculated, the straightening process can be at its most efficient — plus, you'll spend less time in the chair having them applied. In most cases, Smilefast treatment can get you your dream smile in six months or less.
Six Month Smiles™
But Smilefast isn't the only way to get a straighter smile in six months. As the name suggests, Six Month Smiles is an equally efficient way to makeover your mouth. This treatment achieves its speed by focusing on only your front teeth. Those front teeth are both the most visible part of your smile, and the easiest teeth to move, making them the perfect quick and easy targets for straightening. (Plus, that means less discomfort during the process–and often a lower cost than traditional braces!)
Inman Aligner
Not everyone is a candidate for the Inman Aligner, but for the lucky people who are, a straight smile is just six weeks — yes, weeks, not months! — away. This new orthodontic treatment is affordable, comfortable, and removable. It doesn't even need to be worn for as many hours a day as other removable treatments in order to be effective. Of course that kind of speed doesn't come easily! The Inman Aligner is a highly visible treatment, so if you value subtlety over speed, it may not be the ideal choice for you.
No longer do you have to be stuck with shiny metal braces for years to get a straight smile! Call (02) 9686 7375 or contact us online to make an appointment and learn which orthodontic option is best for you.