Between the word "makeover" in smile makeover and the word "cosmetic" in cosmetic dentistry, it's no wonder cosmetic dentistry is sometimes seen as women's territory. But the confidence that can come with an attractive smile isn't gendered, and more men are getting cosmetic dental procedures than you might think.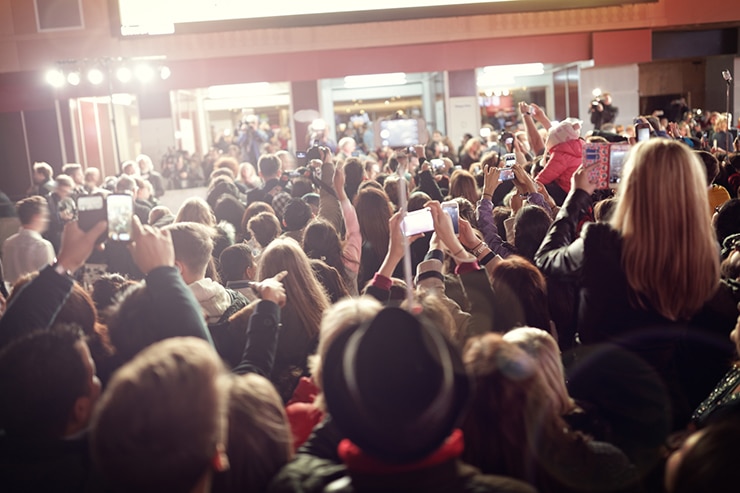 Men Can Benefit From Flawless Smiles, Too
If you think a straight, white smile isn't just as important on a man's face as on a woman's, some of Hollywood's most handsome men are ready to disagree with you. George Clooney, a man whom even scientists agree is the most handsome man in the world, had his short, yellowed teeth made over in 2008, probably with porcelain veneers or crowns, and maybe even gum recontouring. It paid off, since GQ Australia listed his as the second best men's smile.   The top smile shouldn't be a surprise, either: Tom Cruise. Cruise is known for his big, confident grin, but he didn't get there on his own. In fact, by proudly wearing clear braces for a year and a half, Cruise showed that he isn't ashamed of being a cosmetic dental patient. Even teen heartthrob Zac Efron needed a dentist's help to grow out of his youthful tooth gap using removable clear aligners.
Having a great smile isn't just for Hollywood stars. If you're in the dating scene, your teeth should be your top cosmetic concern. Surveys show that women care more about a potential romantic partner's teeth than the car they drive, their clothes, and even their grammar. Your smile matters in the workplace, too. Studies have demonstrated that those who have straighter, whiter smiles are perceived as more trustworthy, financially successful, and even professionally capable than others with less attractive teeth.
What Can Cosmetic Dentistry Do For You?
Depending on your specific cosmetic complaints, there are a number of procedures capable of delivering results. The first step is identifying what about your smile you'd like to change. Then, your dentist can help you choose the procedures that will best resolve those issues.
Yellowed or otherwise discoloured teeth could be result of staining from food and drink, smoking, and even just the natural aging process. Your dentist can provide quicker, more effective and long-lasting teeth whitening than you can get over the counter.
Struggling with crooked teeth or gaps between teeth? Clear aligners like Zac Efron had are affordable and quick-acting, and you can remove the aligners whenever you need to. If you'd rather go the Tom Cruise route, Six Month Smiles utilizes clear brackets and tooth-colored wires to make them more discreet.
If you're suffering from some combination of cosmetic issues like George Clooney was, porcelain veneers may be the perfect solution. Veneers are thin, durable layers of advanced ceramic that are placed over top of your existing teeth to give them a new look. This is a flexible option that can resolve everything from small to discolored to chipped teeth, and more.
Ready to get a George Clooney smile? See Dr. Lee, an experienced cosmetic dentist right here in Baulkham Hills, for a consultation. Call (02) 9686 7375 or contact us online to make an appointment.