Recently, we have seen a significant increase in what is being described as "DIY dentistry," including the use of mail-order clear aligners to straighten teeth. The procedure claims to offer a reduced cost and improved convenience, but some dentists argue that it could be dangerous for people. We want to reaffirm the ADA's statement that without clinical examinations, there is a much greater risk that the orthodontic treatment won't be successful, and that this increased risk wipes out any cost benefit patients might experience.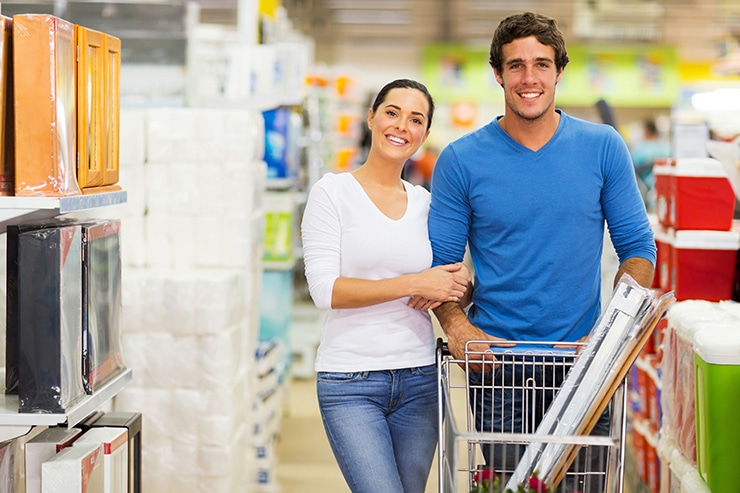 Not True DIY Dentistry
First, though, we want to distinguish between the use of a service like EZ Smile and true DIY dentistry.
DIY dentistry refers to people trying to move their teeth on their own, using improvised tools they have on hand, such as rubber bands and wires. This is genuinely dangerous, and no-one should do this.
However, EZ Smile isn't exactly that. Some important steps in the process are done by the patient, such as taking impressions, but the actual process of designing the aligners is done by the company's algorithm. Ostensibly, every case is first reviewed by an orthodontist, but patients are responsible for following through on the use of aligners and taking proper care of their teeth during the process.
Advantages Are Not as Great as Claimed
The advertisements for EZ Smile try to claim many advantages for their process, including a 70% reduction in cost. We do not know where they got their figures, but the cost reduction is much less than that, especially for the relatively simple cases that the service claims to be able to treat. For some very simple cases, we may even be able to beat their poster price of $2149.
In addition, the service claims that you need "no face-to-face dental visits" but if you look at the company's statements, you see that they assume you will actually see your disit for an exam before you get EZ Smile and maintain regular dental visits throughout treatment. When you're getting orthodontic treatment, it's a good idea to see your dentist more regularly, anyway, so you're probably going to be seeing the dentist a fair bit even with EZ Smile, so why not work with a dentist for your aligners?
Should You Trust Your Oral Health to an Algorithm?
The big question about EZ Smile is whether you want to trust your orthodontic treatment to an algorithm without close oversight from your dentist.
Consider, for example, that autocorrect on your phone is run by an algorithm that works with language all the time. You know it usually works, but sometimes it makes a mistake that can be embarrassing or damaging if you don't edit it.
The orthodontic algorithm is like autocorrect in a language you don't understand. And the consequence of mistakes isn't just an embarrassing email or text, it could lead to poor results or even damage to your oral health.
For best results, you need to work with an editor who is versed in the language, a dentist, and can make sure the results are right and your teeth stay healthy.
Talk to Us First
If you're considering straightening your teeth using one of these mail-order services, we recommend that you talk to a cosmetic dentist first. We can help you understand what type of treatment you need, including whether clear aligners are even a good option for you. We offer many options so you can find the one that's best for you. And we can help you understand the benefits of working with a dentist to achieve your results. Plus, we will offer you a reasonable price for your treatment.
To learn more about getting a straighter, more attractive smile in Sydney, please call (02) 9686 7375 today for an appointment with a cosmetic dentist at My Hills Dentist in Baulkham Hills.