Teens and adults alike have embraced clear braces, which straighten teeth without glaring metal components and often in less time than required by traditional braces.
The invisibility factor is especially appealing to adults, who often seek to straighten their smiles without drawing attention to their teeth at work or amid social outings. There are multiple types of clear braces to suit different needs, and one of the advantages of clear braces is that they can be fitted by knowledgeable general dentists as well as those who specialise in orthodontics.
However, as a recent Bite Magazine article notes, it's important to see a dentist with training and experience designing clear-braces treatment plans, and who understands when severe bite conditions may warrant advanced orthodontics and referral to a specialist.

Considering Clear Braces for Adults
As we age, misaligned teeth and the bite conditions known as malocclusions often grow more noticeable and can affect our self-esteem. Untreated bite conditions can also contribute to an increased risk for tooth decay, gum disease and other dental health issues.
On its adult braces web page, the Australian Society of Orthodontists states that more than one-third of Australian adults are unhappy with the appearance of their smiles and that more than 60 percent of adults have considered treatment to align their teeth. Braces can provide a boost in self-confidence and help protect your oral health.
However, many adults worry about the visibility of braces and the time commitment required for treatment.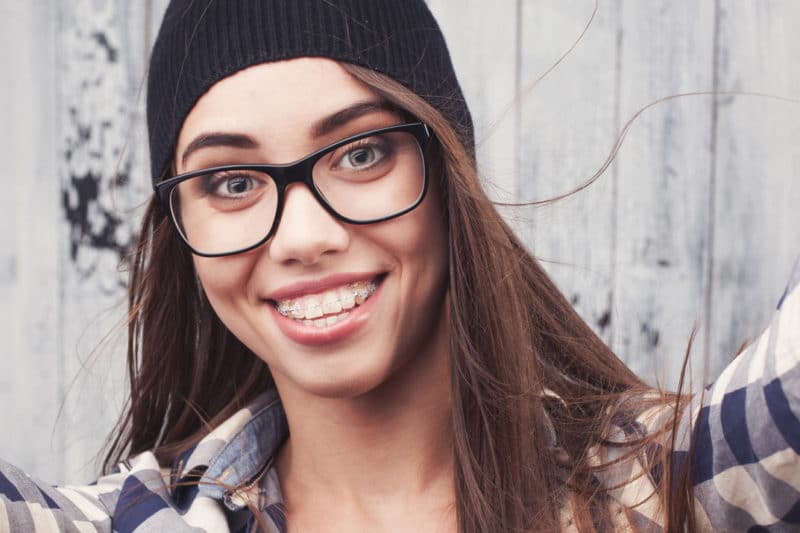 Clear Choices
Though traditional braces remain the best option for some people, there are a number of effective choices that straighten teeth discreetly.
The Simpli5 clear braces system, for example, utilises a series of aligners that are virtually invisible and easily removable. Simpli5 is especially beneficial for those whose teeth shifted following an earlier orthodontic treatment, or who have minor gaps or crowding in the teeth.
Six Month Smiles is a popular clear-braces system that is similar to traditional braces but employs transparent brackets and tooth-coloured wires. Six Month Smiles is ideal for almost any braces candidate, and treatment time averages just a half-year.
Smilefast is another short-term orthodontics option, but it is designed for minor, more cosmetic alignment problems. Smilefast also uses clear brackets and white wiring for subtle smile correction.

Braces on a Grown-Up Schedule
Between family obligations, work and social commitments, most adults don't want to consider adding dental visits for braces adjustments to their schedules. But most clear braces were created with the ideas of accelerating bite correction and minimising time in a dental chair.
Some options, such as Simpli5, use plastic aligners that are swapped out at home. This limits office visits to brief, periodic checkups to assess your progress. And even choices with brackets, like Six Month Smiles and Smilefast, require fewer and shorter visits. Six Month Smiles has also optimized the tightening visit process with special kits laid out for maximum efficiency so you spend a minimum amount of time in the chair.
Sydney dentist Dr. David Lee has extensive experience helping patients achieve beautifully aligned smiles with clear braces and other treatments. To schedule your personal consultation and learn more about your options, please call My Hills Dentist in Baulkham Hills at (02) 9686 7375.