Many people are unhappy with the appearance of their smile. One of the most common reasons why is that people may have teeth that are crowded, crooked, or gapped. Fortunately, there are ways to correct these problems and achieve the beautiful, straight smile you desire.
In fact, there are many different options, so many that it can be hard to decide which one is best. Here's how you can decide which is the best way to straighten your teeth.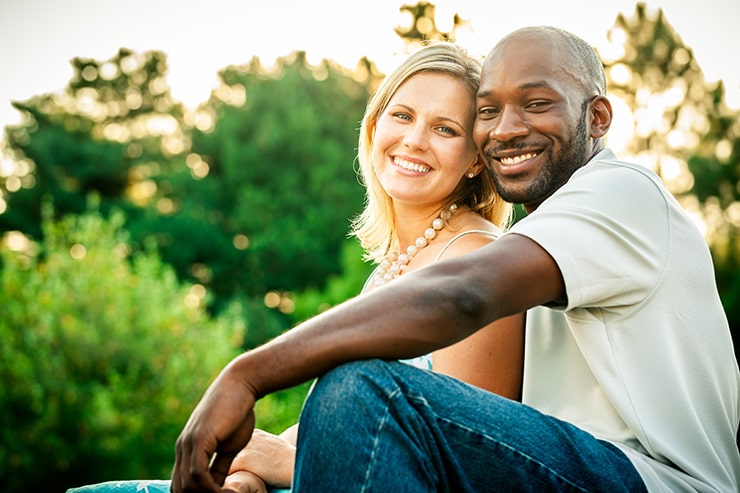 Figure Out What Can Achieve Results for You
Most important is to start by finding out what approaches can actually achieve the results you're looking for. If you're just looking for cosmetic improvement of your smile, then every treatment option will likely work for you.
If you have bite problems that need to be addressed at the same time, approaches like Six Month Smiles™, Smilefast™, and clear aligners might not be right for you. Instead, you might want to look into more traditional braces.
It's also worth considering whether you are happy with the appearance of your individual teeth. Braces will just move your natural teeth. They won't reshape them or brighten them. Many people find that they are unhappy with the results of their orthodontic treatment because they don't like the shape, size, or color of their teeth. If you think you want to reshape as well as straighten your teeth, consider dental veneers, which can achieve both effects–and whitening–at the same time.
Consider Your Personal Limitations
Once you've figured out which approaches might work for you, you can narrow your choices further by looking at your personal limitations.
Time limitations can help you decide on the best approach. Most cosmetic orthodontic treatments these days take about six months. If you want your new smile is less time than that, you will have to consider veneers, which can achieve a new smile in about a month. Veneers work especially well if you're trying to fix an issue that affects only a few teeth, such as a single rotated tooth or a gap between teeth.
Budget is another limitation some people face. Of course, before you let budget limit your choices, familiarize yourself with financing options that can put the best treatment within reach. Then consider your options. Orthodontic approaches may sometimes differ in price because of licensing and branding, but there are also issues of predictability and effectiveness to consider. If you're considering an approach like veneers, remember that your cost can be influenced greatly by the number of veneers you choose.
Get the Best Benefits
These days, orthodontic approaches are much different than in the past. They can offer many benefits for people getting their teeth straightened. One benefit is speed. You can talk to your dentist about which approach will give the fastest results for you.
Another potential benefit is low profile. Of course, clear aligners are nearly invisible. But even modern brackets and wires can be nearly invisible, since Six Month Smiles and Smilefast both use clear plastic brackets and tooth-colored wire.
Also take into account the way that some braces can impact your diet. With traditional brackets and wires, you have to avoid certain foods that can damage your braces. Clear aligners can be removed so you can keep eating all your favorite foods. And with aligners, you don't have to clean around your brackets and wires. However, all orthodontic approaches may require more thorough oral hygiene.
Talk to a Dentist First
Of course, the first step in making a decision about straightening your teeth is talking to a dentist. Only a dentist can evaluate the movements necessary for your teeth and decide which approaches can give you the results you're looking for.
To learn about the best way to straighten your teeth in the Sydney area, please call (02) 9686 7375 today for an appointment with a cosmetic dentist at My Hills Dentist in Baulkham Hills.