Is it time to address some issues with your smile? Should you move forward with porcelain veneers or braces? You might currently feel as if there's an internal debate going on in your head. Both dental treatments are a great way to improve the appearance of your teeth.
In order to make an informed decision, you need to know the benefits of both procedures. Below is an overview of "porcelain veneers versus braces".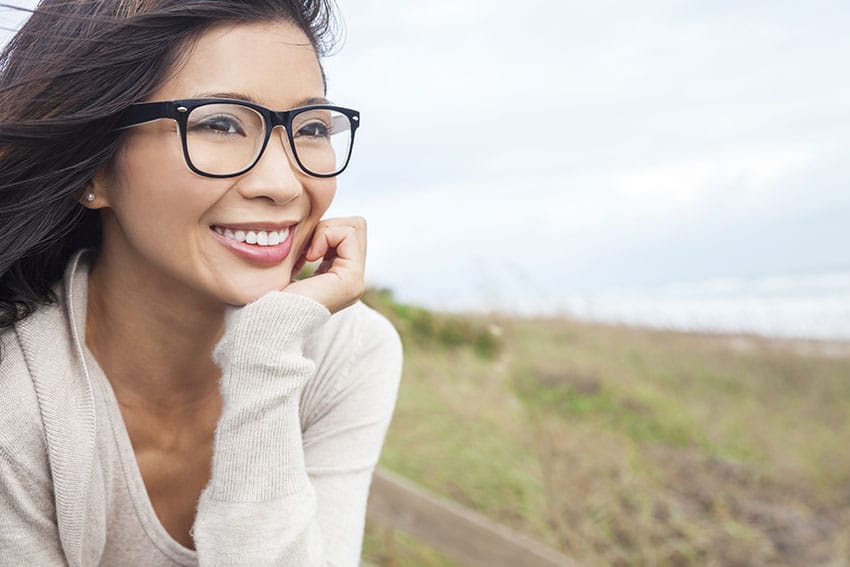 The Ins and Out of Porcelain Veneers
Firstly, porcelain veneers are an effective dental procedure that treats the following smile issues:
Cracked or chipped teeth
Gaps in teeth
Crooked teeth
Worn teeth
Discoloured or stained teeth
The Benefits of Porcelain Veneers
Veneers are thin sheets of ceramic placed over your teeth. Therefore, they help change the size, colour, length, and shape of your teeth to enhance your smile. The "porcelain" in their name might sound a bit misleading, making it seem as though they could be fragile. Veneers are quite durable and strong. Additionally, they look all-natural and can be done within two appointments. This means you get the smile of your dreams in less than a month! This is a huge benefit over braces, as most orthodontic appliances require a longer time commitment. The procedure with porcelain veneers is also relatively pain-free.
Maintenance with them is the same as your regular teeth. This means you can brush and floss your veneers daily, as you would your natural teeth. Also, there are very few food restrictions, which is a major bonus. Another "plus" is porcelain veneers can last a long time. Therefore, you'll never need to worry about teeth whitening treatments again! That is because are resistant to dicolouration and stains! Finally, most people are good candidates for the procedure. An ideal patient for veneers is one with overall good oral health and no tooth decay that needs treating.
The Disadvantages Of Porcelain Veneers
There are some "cons" to the treatment. One big one is the procedure is permanent. Once you move forward with veneers, they can't be removed. Secondly, a small amount of tooth enamel is taken from your teeth. This is to help the veneer fit over them. As such, another thing to think about is that your tooth/teeth could become sensitive to cold and hot. Lastly, this treatment isn't ideal for people that grind their teeth. Your dentist in Baulkham Hills may recommend a mouthguard before you start the process with veneers.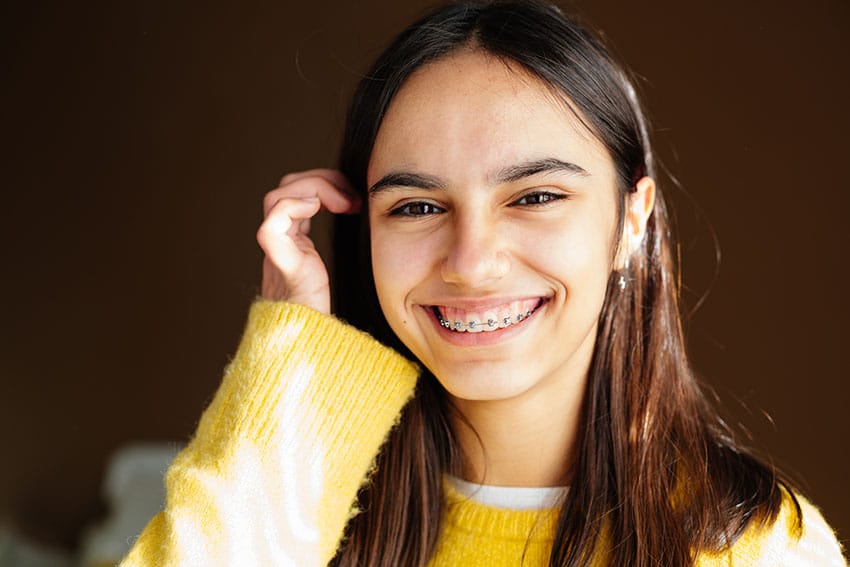 The Ins and Outs Of Braces
Then, there's orthodontics to consider! Braces can help treat the following issues:
Crossbite, overbite, and underbite.
Certain types of crowding.
Gaps in teeth.
The Benefits of Braces
Patients turn to braces to help with major misalignments in their teeth. While veneers assist with minor straightening issues, braces are quite effective when it comes to more complicated cases. The good news is that orthodontic appliances have come a long way these days. There are products out there that take as little as six months to help straighten teeth. Some options are "clear" and removable. This eliminates most food restrictions, and your braces are unnoticeable.
The Disadvantages To Braces
Braces require a time commitment. Even with as little as six months turnaround in some cases, the treatment becomes a semi-permanent fixture in your mouth. In addition, some braces do have food restrictions, as there are things you cannot eat. Plus, some options also require complex cleaning and maintenance daily. Even with clear or removable options, they still need to be in your mouth for a minimum of 20 hours, daily.
Decisions, Decisions: How To Choose
In some instances, the nature of the issue will make the choice for you. If you have a severe misalignment, then your Baulkham Hills dentist might highly recommend braces. If your teeth have minor straightening issues, plus, staining is a problem, you could be encouraged to get porcelain veneers.
A good discussion with your dentist will help. Both porcelain veneers and braces are effective solutions to enhancing the appearance of your smile. It all depends on your circumstance.
Get More Information On Porcelain Veneers and Braces At Your Dentist In Baulkham Hills, Sydney NSW
If you are on the fence about braces versus porcelain veneers, visit My Hills Dentist. We can help you decipher which treatment would be best. Our Sydney dentists can answer all your questions, address concerns, and provide more information on both options. To learn which procedure is right for you, book an appointment today! To schedule a visit, please call (02) 9686 7375 or reach out online. We look forward to helping you achieve the smile of your dreams!