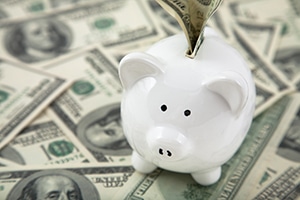 According to the latest statistics, nearly a third of Australian adults (30%) postponed visiting the dentist in 2010 because they couldn't afford it. Not only is this worrying, but it's unnecessary. Flexible payment options can fit dental care in even a very tight budget, and the long-term savings are well worth the investment.
Flexible Payment Options
At My Hills Dentist, we want to make sure everyone can afford dental care, whether it's your typical checkup or a sophisticated cosmetic dentistry procedure. That's why we work hard to make it as easy as possible to pay for your dental care here.
We will work with your private insurance to find out what they will cover and help you understand what that means for your final costs of care. We also accept cash, personal cheques, and credit cards as payment. If you can manage it, we will offer you a discount for prepayment.
And if your budget is really tight, we work with DentiCare, which offers payment plans that can make it easier to afford dental care. This isn't financing or credit, it's just an alternate payment plan that takes a small amount each month from your bank account.
Get Treated Now to Save Money
We've talked before about how dental care can save you money, but it's important for you to understand the value of getting dental care now. First, any dental problems you have now won't get better spontaneously. Instead, they'll only get worse. Putting off dental care is penny wise and pound foolish — you'll end up paying more later, often much more than if you got treated today.
Second, you may not understand how your dental problems are at the root of your other health problems. About twice as many Australians skip dental care as medical care (about 15% each year) because of the perception that dental treatment is somehow less serious.
You wouldn't ignore a heart attack, would you? You would get your diabetes treated, right? You wouldn't ignore prostate disease. Well, poor dental health can underlie all these conditions and more.
It Doesn't Hurt to Ask
If you are considering skipping needed dental care or postponing cosmetic dentistry you've long dreamt of, please talk to us about your options. At least then you can make informed decisions about what is best for you.
To schedule a consultation with a Baulkham Hills dentist, please call (02) 9686 7375 for an appointment at My Hills Dentist.