A mystery involving displaced dentures leaves, as mysteries do, many questions: How is their wearer functioning without them? How did he not notice when they fell out? Did he consider custom-fit FOY dentures® or BPS dentures that offer superior durability and function?
Dentures in the Drift
Although snow is rare here in Sydney, it is a part of winter life in Hay River, a tiny town in Canada's Northwest Territories. According to a recent Canadian Broadcasting Corporation article, the mysterious dentures were found in a snowdrift outside a diner.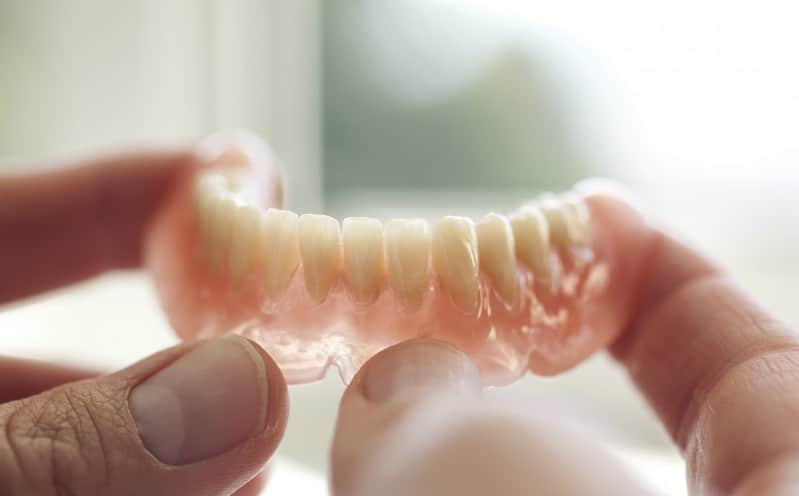 The dentures were sealed in a plastic bag, and the restaurant owner posted a picture of the artificial teeth on a town Facebook page. Word quickly spread through the intimately connected area, and the story was featured on the local news.
"It's going to become very obvious this morning that someone is missing their dentures," the diner owner said. "We just hope they aren't feeling too embarrassed to come forward. We will hand them over, we won't say a word."
Dentures Enigma Deepens
As hoped, someone returned for the dentures within a day. According to a CBC follow-up, an elderly man arrived at the diner, claimed the dentures, and left.
"I thought, 'Great. End of story,'" the diner owner said. "They've been returned to the owner…"
Not quite. The man came back with the dentures. They didn't fit; they weren't his. Someone suggested a "Cinderella" scenario in which a series of people line up at the restaurant to try on the dentures.
As of the last report, the dentures remained unclaimed. The diner owner said she was offering them no questions asked, and no fitting required: "I really would like to see the person get their dentures back."
No Need for Dentures Misadventures
Modern dentures simply should not fall out, and the story discussed here demonstrates the importance of researching dentures and choosing quality dentures that are designed to feel and look like natural teeth, and fit your unique bite.
For example, the FOY Dentures™ offered at My Hills Dentist are crafted to work with your individual bite to provide a comfortable fit and exceptional functionality. In addition to supporting speaking, biting and chewing, good dentures should help support facial tissue and appear as healthy, natural teeth for a seamless smile. You will definitely be able to tell when you have them in and if they were to fall out, you would notice.
If you live in Sydney and would like to learn more about dentures or other options for replacing missing teeth, please call (02) 9686 7375 to schedule your appointment at My Hills Dentist.