We know that good oral health is a strong foundation for overall health. Now a new study shows a situation where getting dental care can literally save your life. In a large study in Japan, researchers found that getting dental care before surgery can reduce your risk of pneumonia and death.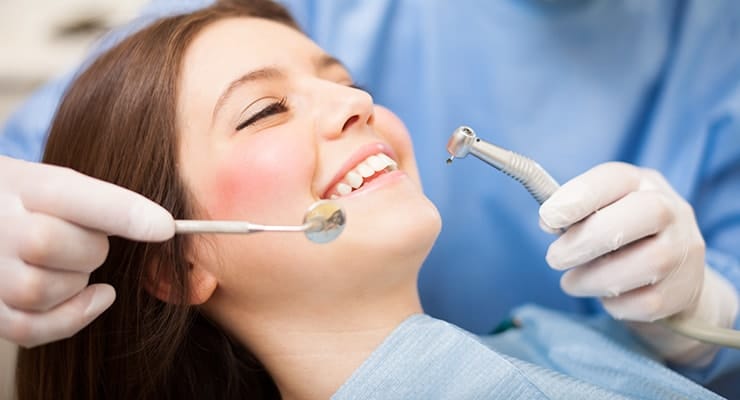 A Huge National Database
The study, published in the British Journal of Surgery (BJS) at the beginning of August, looked at the records of over half a million (509,179) patients who had surgery for cancer between May 2012 and December 2015. Operated cancers included head and neck, oesophageal, gastric, colorectal, lung, and liver cancers. Of these patients, about 82,000 saw a dentist before surgery.
The complication rates for the surgeries were relatively low. Just 3.09% of patients developed pneumonia after surgery, and only 0.34% died within 30 days of surgery. They found that visiting the dentist was associated with a 0.48% decrease in the risk of pneumonia after surgery–making them about ⅙ less likely to develop the disease after surgery. In addition, visiting the dentist reduced the risk of mortality by 0.12%, dropping the risk of postoperative death by a third!
A Healthy Mouth Makes Your Body More Resilient
The findings of this study remind us of the important role that oral health plays in maintaining good overall health and making your body ready to deal with other illnesses. It's important to remember that poor oral health is actually a chronic infection. It's like having an infected finger or toe that you simply don't treat for weeks or months or years on end. Although the infection may not spread to the rest of your body and may not trigger a systemic fever, the bacteria continue to multiply.
This means that there is a ready supply of bacteria to exploit any weaknesses in the body. This can turn into an opportunistic infection if your body is weakened because of surgery. Pneumonia is a particularly likely opportunistic infection because forced respiration can introduce oral bacteria into the lungs. But oral bacteria are also likely to colonize any implant in the body.
In addition, having a chronic infection can stress your immune system, making it less able to respond to new threats, such as infections introduced during or after surgery. Plus, having a stressed immune system can lead to its own problems. For example, gum disease has been linked to autoimmune disorders like rheumatoid arthritis. And chronic systemic inflammation has been linked to increased risk of heart disease and cancer.
Improve Your Overall Health Today
If you are looking for one way to improve your overall health, one that can make it easier to exercise, easier to eat healthy, and put you in a better situation for avoiding surgical complications, you should see a dentist. If you're looking for a dentist in the Sydney area, please call (02) 9686 7375 today for an appointment at My Hills Dentist in Baulkham Hills.