Dentures have come a long way over the past 100 years, but a recent post about World War I-era dentistry on the Australian Army website demonstrates that dentures and other types of dental work were given great consideration on the battlefield.
Dentures even supplied some important functionality to soldiers missing teeth aside from basic bite performance.
Field Dentistry in WWI
When Australia engaged in World War I, the Army lacked dental units to provide field care. The Army's structure was based on that of the British Army, which gave little regard to dental care and assigned dental services to regimental medical officers, who were mostly general practitioners with little to no specialised dental knowledge.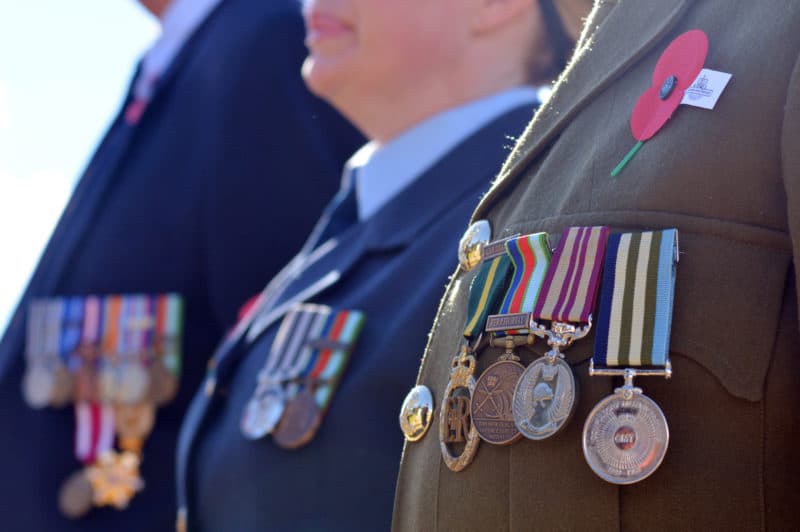 Many dentists actually volunteered for Army service when World War I erupted in 1914, but they were not enlisted as specialists because there were no specific dental health units. Some, however, were routed into medical posts and, with funds from their regiments and help from the Australian Red Cross, acquired dental tools for field use.
Dental Health Amid War
The importance of dental health quickly became apparent. When dental problems affected a soldier's well-being, he had to be withdrawn from combat. Likewise, recruits with poor dental health often required treatment in order to be considered medically fit for service.
In early 1915, the Australian Army Medical Corps Reserve (Dental) was established to provide dentists to treat the growing number of enlistees who needed dental work. By the end of that year, ulcerative gingivitis (a form of gum disease also known as trench mouth) was rampant among troops in Gallipoli and Egypt. The Army authorised additional dental officers and practitioners for service overseas.
Dentures and WWI
The use of dentures followed only teeth extractions and dental fillings as the most common dental procedures conducted by Army dental units. From August 1915 through June 1919, Army dentists completed 147,037 dentures treatments.
Tooth loss was considered a major problem, as it impacted soldiers' dental health as well as their ability to use gas masks of the era. If a soldier didn't have enough teeth to grip the interior mouthpiece of his gas mask, he was supplied with dentures.
Modern Dentures
Of course, dentures have improved greatly since World War I, when dentures were often ill-fitting and uncomfortable, and provided only basic functionality. Some were even held on with suction cups. Today, there are different types of dentures designed to fit each patient's unique needs.
Modern variations on traditional dentures offer improved fit, performance and appearance. Implant-supported dentures can provide even better durability and bite function.
If you have missing teeth and would like to learn more about dentures, implant-supported dentures or dental implants, the Sydney dentists at My Hills Dentist are here to help you understand your options and find the best solution for you. Please call us today at (02) 9686 7375 to schedule your appointment at our Baulkham Hills office.