There are a lot of different cosmetic dentistry procedures for a lot of different cosmetic concerns. If your teeth are discolored, there are bleaching treatments that can solve that problem. If your teeth are cracked or damaged, dental crowns can take care of that. Is your smile marred by crooked teeth? Orthodontic treatments like braces can straighten them out.
But what if your smile suffers from more than one of these problems? Instead of going in to the dentist for one of each procedure, you might consider trying the magic bullet of cosmetic dentistry: Porcelain veneers.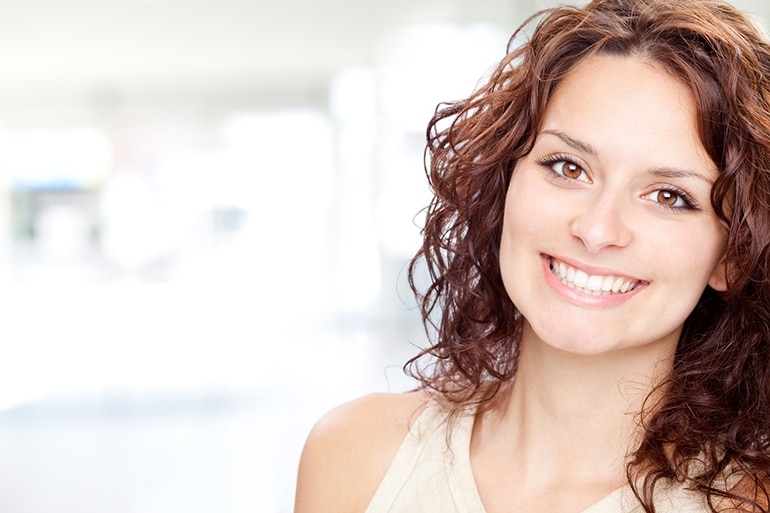 The Power of Porcelain Veneers
No matter what part of your smile you're unhappy with, porcelain veneers can fix it. You can get just one or two veneers to correct individual teeth, or a full set if you want a brand new smile.
Porcelain veneers can correct cosmetic problems from discoloration to chips, and everything in between. Gaps between teeth can be easily filled in, and chipped or cracked teeth concealed. If your teeth are worn down or simply small or misshapen, porcelain veneers can grant them the perfect size and shape. Yellowed teeth will be made bright, and crooked teeth can be quickly and easily corrected without the time and trouble of orthodontics.
How are porcelain veneers such a flexible solution? A porcelain veneer is a thin layer of advanced ceramic that simply covers your existing tooth, giving that tooth whatever shape, color, and size is desired.
Because the veneer is creating a new "face" for your tooth, it can resolve multiple cosmetic problems in one fell swoop. Are your teeth crooked and yellow? Don't undergo both orthodontics and whitening when porcelain veneers can solve both problems at once.
Are Porcelain Veneers Right For You?
Although porcelain veneers are an incredibly flexible and effective solution for many, they are not well suited for everyone. You should have generally good oral health in order for veneers to be effective, and if you suffer from bruxism, veneers may be damaged, and your teeth underneath them. We will evaluate your bite and determine if a bite guard will protect your veneers and your teeth.

If you are a good candidate for porcelain veneers, you may have some questions about them. For example, the name can sometimes throw people off: Isn't porcelain fragile?
While porcelain itself may be fragile, the advanced ceramics used in porcelain veneers are not. They are named "porcelain" for the color; the actual material is the same ceramic used in some bulletproof vests and tank armor. Veneers are incredibly strong and durable, and in most cases last for decades.
Many patients are also concerned about the possibility of pain from the procedure, but that shouldn't be a concern. While the procedure does include the removal of pieces of your natural teeth, anesthesia should prevent you from feeling any pain or discomfort. After the procedure, over-the-counter pain relievers are usually enough to treat the minor discomfort that you may experience.
Best of all? The whole procedure only takes two visits, and can be completed in less than a month.
Ready for your own porcelain veneers? You need an experienced cosmetic dentist in Baulkham Hills. Call (02) 9686-7375 or contact us online to make an appointment.