If you're sick of looking at that crooked smile in the mirror, we know just the thing for you. If the time commitment of braces discourages you, we have a happy surprise. Straighten up your smile in just six months without the time spent on full braces by using the Six Month Smiles program. 
Your dentists at My Hills Dentist want only the best, easiest procedures for you. We want you to get the smile of your dreams with the least hassle. More than that, we help you get there by using the newest technology and the most advanced treatments. So what are you waiting for? Schedule your appointment and get a beautiful, straight smile in just six months!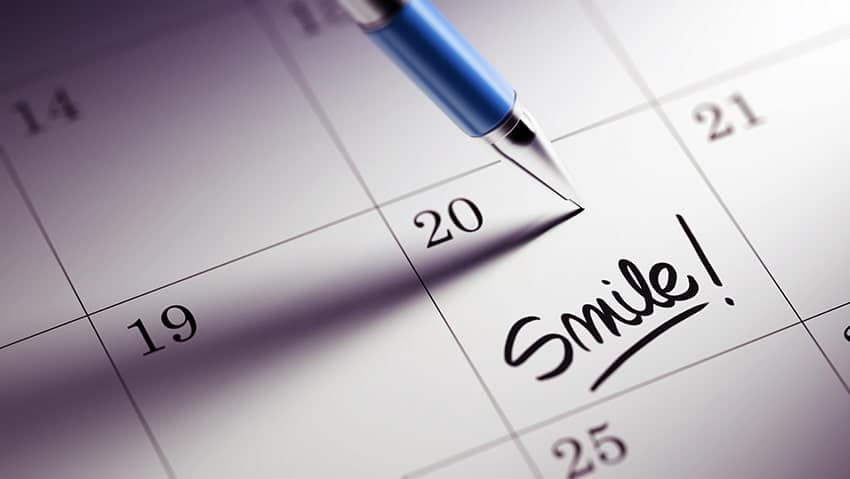 Comfort with Orthodontic Treatment
Using the Six Month Smiles treatment, you can stay comfortable while getting the smile of your dreams. Since this program only realigns your front teeth, the time commitment is much shorter. Additionally, you won't experience any pain or soreness in your back teeth with this program. 
An added benefit is that your braces are almost invisible. Better yet, they won't show up in pictures at all! Find those picture-perfect spots, post relentlessly to Instagram, and have a blast doing it. Your friends and followers will never know the difference. 
Furthermore, your smile even has an overall effect on your self-confidence. When you help your teeth you are also helping your long-term happiness by boosting your confidence along the way.
Are You a Candidate for Six Month Smiles?
If Six Month Smiles sounds like the treatment option for you, call us to find out if you're a candidate. Our office happily provides this treatment for people who need their front teeth straightened. If this doesn't apply to you, we'll find another way to give you the smile you want.
However, some patients need both their front and back teeth straightened for proper function. If this is the case, we will recommend braces instead. Braces offer more structured, full-mouth reconstruction instead of focusing on only the front teeth. 
We offer different types of braces for our patients' different needs. Whatever your aesthetic and functional needs, we want to help you. Schedule an appointment with us at My Hills Dentist to see how we can help you attain your straight, beautiful smile. 
Your Dentist in Sydney
If your uneven teeth don't make you smile when you look in the mirror, it's time to straighten them. Visit us at My Hills Dentist to get your confidence back. Schedule an appointment by calling (02) 9686 7375 or visit us online. Flash those pearly whites with pride after straightening out that beautiful smile of yours.