Sleep apnoea and gum disease are two conditions that can have serious impacts on your overall body health, especially your heart. Worse, the two conditions are linked, so that people who have one are much more likely to have the other.
How Common Is Gum Disease in Sleep Apnoea Sufferers?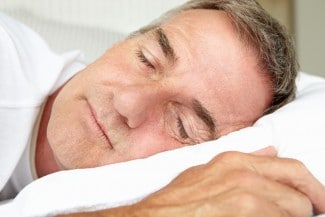 A recent study from Korea sought to determine whether there was a significant association between gum disease, specifically more serious gum disease known as periodontitis, and sleep apnoea. They gave 687 participants (460 men) periodontal exams, general health screenings, and a polysomnography, the definitive test for sleep apnoea.
They found that, overall, 17.5% of participants had periodontitis. This is a relatively low rate for the age of the population (47-77). In Australia, about 44% of people at this age have periodontitis that roughly meets with the criteria of the researchers. In the study, 46.6% of participants had obstructive sleep apnoea. The criterion for sleep apnoea was very broad: an apnoea-hypopnea index (AHI) of 5+, which corresponds to minor sleep apnoea. Perhaps most important, 60% of people with periodontitis also had sleep apnoea.
Researchers found that sleep apnoea was positively associated with gum disease. They also found that the depth of pockets around the teeth and the amount of gum attachment was proportional to AHI.
What's the Link?
It's important to remember that correlation is not causation, so we have to ask whether there are likely causal links between the two conditions, and it seems that there are. One straightforward link is that sleep apnoea may lead to more mouth breathing in an attempt to keep adequate air supply. This will dry out the mouth, making conditions more conducive to the growth of bacteria in the mouth. Lack of sleep can also impair your immune system function.
With other potential overlapping causes, such as smoking, mouth breathing, age, and weight, it's hard to be sure, but it certainly seems that there is a definite link between these conditions.
With both sleep apnoea and gum disease being bad for your heart, it's even more likely that you should get treatment for these conditions if you have them. Fortunately, at My Hills Dentist, we can help you with both. To learn more, please call (02) 9686 7375 for an appointment with a Sydney dentist in Baulkham Hills today.