We all want a beautiful smile, and nothing can ruin a lovely set of teeth like a big, gaping hole. But tooth loss is a major problem in Australia. In fact, the average adult Australian is missing five teeth!
And aesthetics aren't the only thing to worry about when it comes to missing teeth: Those places where your teeth used to be can open you up to all kinds of oral health risks, such as increased chance of decay, a higher likelihood of stuck food, or the weakening of adjacent teeth. It can even change your bite.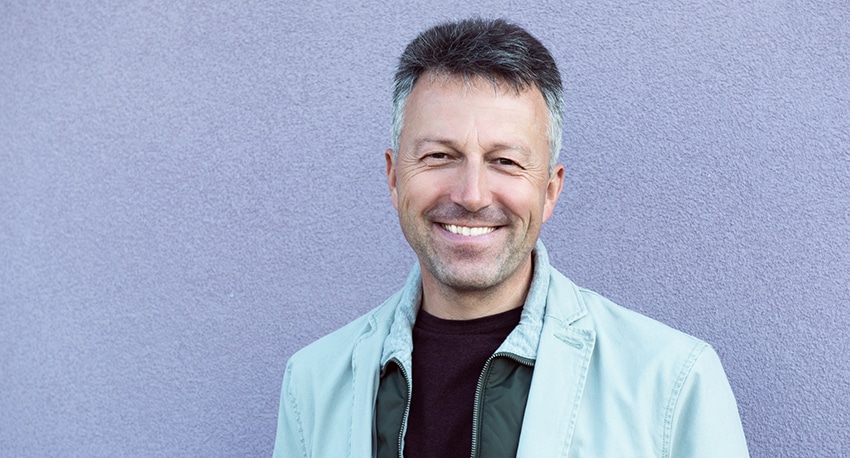 Dental Implants Are a Reliable Fix
Luckily, tooth loss doesn't have to be a permanent problem. Dental implants are a reliable and safe way to replace teeth with durable titanium and ceramic alternatives.
Dental implants are supported by your jawbone just like your real teeth, so they're just as functional as your real teeth. The root is made from titanium, a highly biocompatible metal that is capable of osseointegration, allowing the implant to grow into your jaw the same way a natural tooth root would. The crown is a durable and natural-looking ceramic, which your dentist can match to your teeth so neatly that no observer will be able to tell it from your real teeth.
Implants' similarity to your own teeth is what makes them fit so neatly into your lifestyle, too. Implants don't require any special care beyond your normal oral hygiene, and you don't need to change your diet or your habits.
If properly cared for, dental implants can last a lifetime. And thanks to new digital dental implant technology, they're easier and more precise than ever.
Digital Dental Implants Raise the Bar
First, your dentist will consult with you about your dental implant needs and goals. Then, a comprehensive scan of your mouth will allow the creation of an incredibly precise 3D model of your mouth. That model is a game changer in implant dentistry: It allows your dentist to perform "mock surgeries" to test surgical plans and ensure that when the actual surgery occurs, it is performed in the optimal manner for your needs. By the time your dentist is operating on your actual mouth, he will have already optimized the surgical plan for your circumstances.
Then, your dentist will 3D print a surgical guide that is specifically designed to suit your mouth. This guide ensures a quick, precise surgery with no incisions. In fact, you can expect the actual implantation to only take around fifteen minutes. (Sometimes you can't even get through a Starbucks drive-thru line in that little time!)
Dental implants have been a tried and true surgery for decades now, with markedly low failure rates, but digital dental implants take this already-excellent surgery to the next level. The process of dental implant surgery has never been more precise, faster, or more comfortable.
If you're looking for dental implants in Baulkham Hills, look no further! Call (02) 9686 7375 or contact us online to make an appointment and set up your consultation. Before you know it, your smile will be as good as new!