Last week, NSW's own pop star sensation Iggy Azalea announced that she has been diagnosed with TMJ. As a result she is hoping to reduce her stress in 2015 by "[staying] away from all the drama." Hopefully, the announcement will help young Australians realize that their jaw joints are vulnerable and that stress can have real physical health impacts.
Blaming It on "Drama" and "Mental Stress"
Azalea made the announcement on her Twitter account as she was preparing to celebrate Dick Clark's New Year's Rockin' Eve in Las Vegas. She didn't talk extensively about her symptoms or the impact, focusing instead on what she plans to do about it.
She said her goal was to "not have any flair [sic] ups" in 2015, which she hoped to accomplish by avoiding the aforementioned "drama." This makes sense because Azalea herself blames "mental stress" for her TMJ, and that this is something she doesn't think "western medicine all the way acknowledges." As a result of the diagnosis, she plans to take better care of herself in the coming year.
The good news for all her fans is that Azalea doesn't think TMJ will prevent her from doing all the things she wants to do, including her 2015 tour. Although that tour doesn't currently include Australia dates, she has held out hopes that she might be able to make it back home in the latter part of the year. Hopefully, TMJ won't impact her touring schedule.
Azalea's story has been described as one of the more unlikely crossover success stories. Building off a relationship with a rapper and an explicit YouTube video, Azalea has emerged as an international superstar on the basis of her hit single "Fancy," as well as follow-ups like "Black Widow" and "Booty," which she performed with JLo, and whose video lives up to its title.
Young People Can Suffer TMJ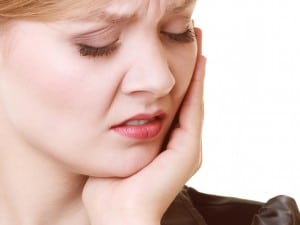 The most important aspect of when celebrities come forward with these announcements about their conditions is that it's an excellent opportunity to spread awareness about these conditions. In the case of Azalea's announcement, hopefully it will show young Australians that they, too, are vulnerable to this type of joint condition.
It's common among the young to think that because they are young, they don't have to worry about joint problems like this one, but many people develop TMJ during their teens, and, if left untreated it can become a degenerative, even crippling condition at a relatively young age, causing jaw pain, headaches, and more disabling symptoms.
If you or someone you love has TMJ, we can help. Please call (02) 9686 7375 for an appointment with a TMJ dentist at My Hills Dentist in the Baulkham Hills area of Sydney.