As a dental team, we've seen it all. We understand the anxiety that comes with visiting the dentist's office. But, we're here to assure you that we're not scary! And, quite frankly, our office isn't so scary either.
First of all, we offer the best technology to improve your dental experience and ensure the most advanced treatment available. Additionally, we want to help our patients in any way possible. That's why we include sedation dentistry and dental financing to anyone who needs it.
Meet the Dental Team
At My Hills Dentist, we pride ourselves on the highest level of service. However, we also take great pride in the warmth and friendliness of our office staff. When you visit us, you'll see the difference in a team that cares.
Our Office Manager
Donelle Duff, our office manager, will make your experience special. She strives to know every patient personally so she can understand your struggles and accomplishments as well as your schedule. Donelle makes it easy for you to get appointments and handle financial arrangements. When she's not at work, Donelle enjoys spending time with her grown-up children and loves to cook. Next time you're in, ask Donelle about her cooking secrets!
Our Receptionists
We have two amazing receptionists here at My Hills Dentist–Taylor Duff and Mikayla Adams. Taylor loves to travel the world but also fully dedicates herself to her work. That's what landed her an acknowledgment from the Australian Dental Association. In her free time, Taylor loves to see her friends, play with her dog, and binge-watch television series. Ask Taylor about what show she's on or to see pictures of the adorable Lola when you visit our office!
Mikayla also welcomes guests at the door with her ever-positive attitude. In her free time, she enjoys cooking, seeing the latest movies, and loving her dog. Mikayla is also learning Russian and hopes to visit Russia someday. Next time you see her, ask Mikayla how to say a phrase in Russian or look through photos of her precious Paz!
Our Oral Health Therapist
Our oral health star, Roza Kotoyan, promotes oral health to all our patients, from pre-schoolers to the elderly. She loves to give patients the groundwork for keeping a clean, beautiful smile throughout their lives. Providing hygiene treatments, oral health instructions, and whitening services, Roza is able to fit a lot into her busy schedule. In her free time, Roza spends time with family and friends, goes to concerts, and participates in her Armenian community. If you see Roza, ask her which concerts she's been to recently!
Our Dental Assistants
Antonella Vujica is not only a former beauty queen pageant, but she is quite the smart cookie. She has her Certificate 3 in Dental Assisting, Certificate 4 in Radiography, and a Diploma of Dental Technology. Whether she's in the treatment rooms or working behind the scenes in our labs, Nella's skills are unbeatable. Nella loves baking Croatian goodies for her kids and spending time with family and friends. Ask Nella about her Croatian treats next time you see her!
Our other dental assistant is Nikki Fatseas. She has completed her Certificate 3 in Dental Assisting and hopes to follow in Nella's footsteps by completing her Certificate 4 in Radiography soon. She strives to help everyone in our office, including our patients. In her free time, Nikki enjoys traveling, fashion, beauty, and eating her family's Greek creations. When you see Nikki, ask her about her next jet-setting adventure!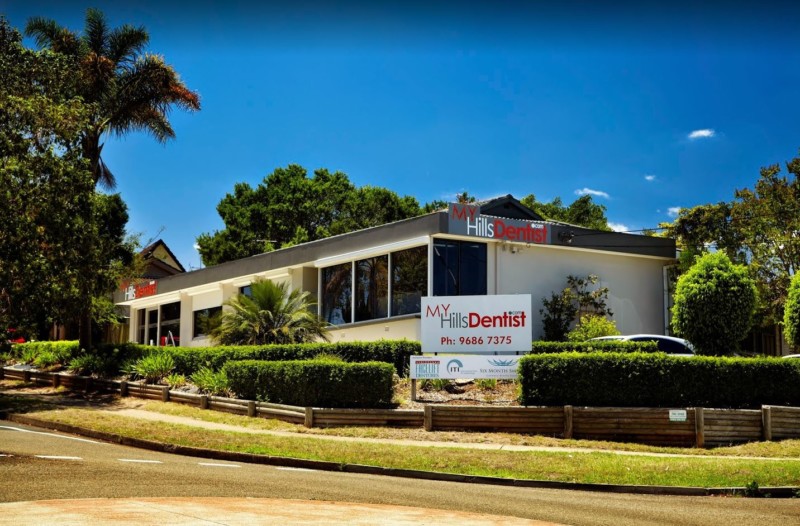 Our Team is Unbeatable
As you can see, we have great pride in our team and our services here at My Hills Dentist. If you want to see the difference for yourself, schedule an appointment in Baulkham Hills, NSW online or by calling us at (02) 9686 7375.