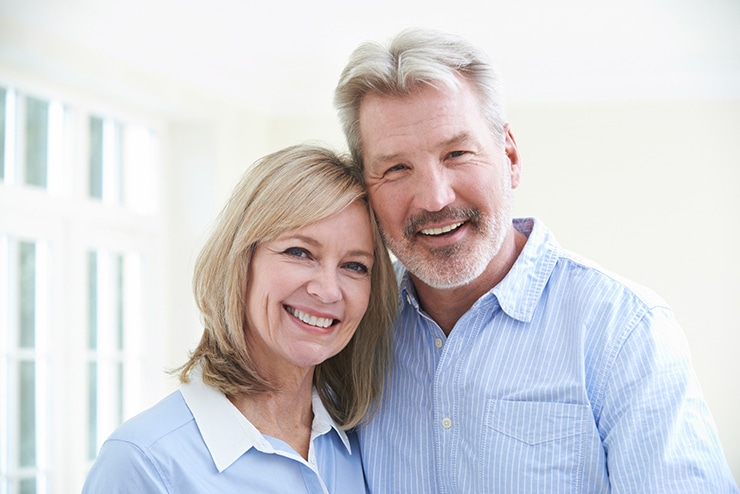 So you're missing a tooth or two, and you're planning on filling that gap with a brand new dental implant to restore your smile to its full glory. But what is it like to get a dental implant? Before you undergo the procedure, you should know all about this tried-and-true restorative dentistry technique.
Before the Procedure
Before an implant even comes near your mouth, your dentist will need to examine you and make sure you're a good candidate. A good candidate for dental implants is a non-smoker with healthy gums and good jaw bone density, among other things.
While some dentists will start by taking x-rays and impressions, Dr. Lee takes the accuracy of your implants one step further with a comprehensive suite of 3D scans for our state-of-the-art digital dental implants. These scans allow the construction of a detailed, precise digital replica of your mouth. This model allows Dr. Lee to put together the best possible surgical plan, and even perform mock surgeries to ensure that when your actual mouth enters the equation, the procedure is efficient and accurate.
Finally, that model will be used to 3D print a surgical guide that will enable a fast, exact surgery.
During the Procedure
A traditional dental implant surgery will take between one and two hours. Luckily, thanks to that 3D printed surgical guide, Dr. Lee can perform your implant surgery in approximately 15 minutes without even making an incision.
And the implantation itself isn't the only part of the process that Dr. Lee can speed up: With traditional implant surgery, your dentist will need to wait until the jaw bone has already begun to osseointegrate with the implant before installing your temporary crown — a process that takes, on average, about four months. Dr. Lee can provide your temporaries within a week, and some patients may even walk out of the office after their procedure with their smile completely restored.
After the Procedure
While it will take months for the titanium implant to fully osseointegrate with your jawbone, the more immediate healing process of your gums will be much speedier. We will provide guidance for managing pain and discomfort, and performing good oral hygiene to ensure that your new implant doesn't become infected.
Once the healing period is over, life with dental implants is a lot like life with natural teeth! They don't require any special care beyond the normal brushing, flossing, and regular checkups and cleanings that your real teeth need. You don't have to change your diet or your habits at all — dental implants are just as strong as real teeth, so you can keep eating the foods you love without fear.
Best of all, if well cared for, your dental implants can be a permanent solution to tooth loss. In fact, when kept in good condition, dental implants can last upwards of 25 years before needing to be replaced.
If you're ready to try dental implants, call (02) 9686 7375 or contact us online. You can make an appointment today right here in Baulkham Hills.