Despite the common image in the media of the wizened old man with empty, toothless gums, aging does not have to mean losing your teeth. In fact, with proper oral health care, your teeth can stay healthy and functional for a lifetime!
However, some new oral health issues crop up as we age. It's important for seniors to pay attention to new dental hygiene concerns in order to protect against and prevent them.

Don't Slack on Oral Hygiene
You've been brushing your teeth for decades — don't stop now! Keeping up with good oral hygiene practices only becomes more important as you age. Cavities and tooth decay become more common as you age, so brushing regularly and thoroughly, using a fluoride toothpaste, flossing daily, and seeing your dentist for regular check-ups and cleanings are all of the utmost importance.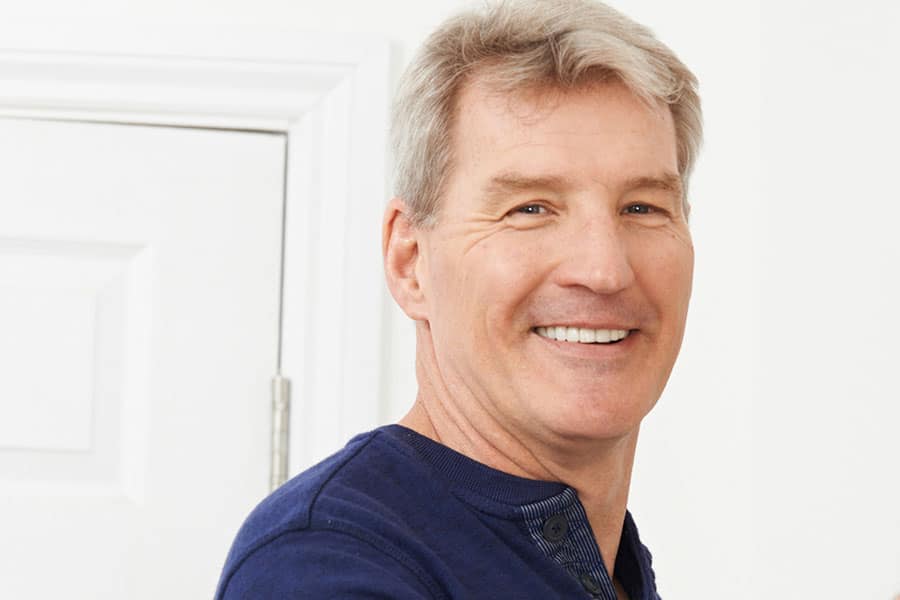 Even if you aren't caring for teeth anymore, seeing your dentist regularly is still important. If you wear dentures, your dentist can ensure that they remain fitted and in good condition. And of course, oral health isn't limited to teeth. Your dentist can still help you keep an eye out for other oral health complications, and can check for signs of oral cancer.
The repetitive motion of toothbrushing can become tiring or difficult for many seniors, so investing in an electric toothbrush can help ensure that your oral health stays up to par.

Good Habits Can Protect Teeth
Diet can significantly affect oral health, so it's important to keep your teeth in mind while choosing what to eat. Some seniors struggle to take in enough Vitamin D and calcium, which are important for teeth. If it's difficult to get these things from your diet, supplements can help. And of course, people of any age should avoid sugar as much as possible in order to reduce tooth decay.
Another issue that plagues seniors is dry mouth, which is a common side effect of prescription medications, and can increase your risk of tooth decay. Increasing the amount of water you drink can help, but if you notice a problem with dry mouth, it's best to discuss with your dentist so they can recommend treatment or medication.

It's Not Too Late For Your Teeth
It's difficult to make it through decades of life without damaging your teeth in some ways. But once lost, healthy teeth can be regained.
You may have chipped or damaged teeth, gaps between teeth that trap pieces of food, or maybe heavily discoloured teeth. Fortunately, dental veneers are a flexible solution that can resolve both functional and cosmetic issues, and can last for the rest of your life.
Missing teeth? Dental implants can permanently restore your smile to its complete state. And if you're ready for dentures, advances in technology have made modern options comfortable, convenient, and attractive.
If you're looking for a cosmetic dentist in the Sydney area, please call (02) 9686 7375 or contact us online to make an appointment at My Hills Dentist in Baulkham Hills.