We say dental implants are the best tooth replacement option out there. They look natural, function like natural teeth, and require only maintenance comparable to natural teeth: brushing, flossing, and seeing your dentist regularly. But maybe you think we just say that because we offer dental implants.
However, now there's new evidence showing that dental implants significantly improve your quality of life, more than other tooth replacement options. In fact, in this study, people with dental implants have a better quality of life than the national average.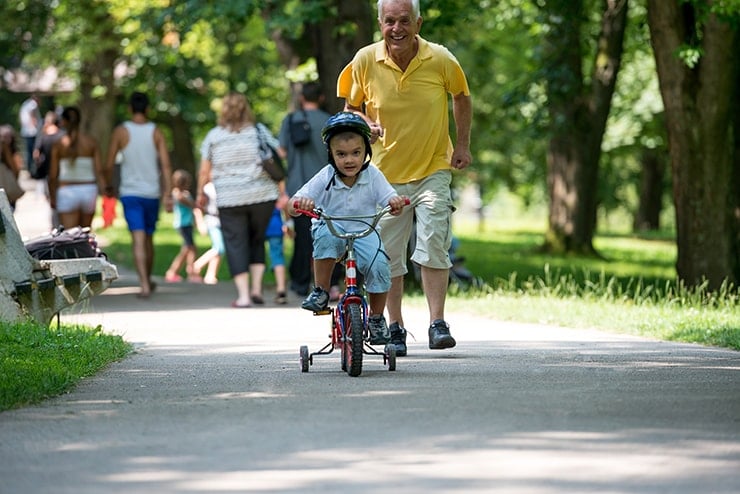 Measuring Quality of Life
For this study, researchers in Japan looked at the oral health quality of life of 560 individuals in their 50s who had lost a molar in their lower jaw (mandible). Some of these individuals had their molar replaced with a dental implant. Others received a fixed dental prosthetic (FDP, a dental bridge), and some got a removable dental prosthetic (RDP, a partial denture).
The quality of life was measured from 0 to 1, where 1 was perfectly satisfied, and 0 was not at all satisfied, based on their answers in a general oral health questionnaire. On this scale, the average person in their 50s in Japan scored 0.84. Results for people in this study depended on the type of tooth replacement people received:
Dental implant: quality of life 0.88
FDP: quality of life 0.83
RDP: quality of life 0.71
In other words, people with dental implants had a significantly higher quality of life than the national average, while people with an FDP had about the average quality of life. This is based on successful implants, but since dental implants have a 98% success rate, it means that almost everyone who chooses dental implants will enjoy the benefit.
However, the study also compared costs for the different treatments, averaged over an expected 30 year period. They found that, when paid for by insurance, the FDP was about €1423 ($2300) cheaper than the dental implant. In other words, for a mere $77 a year, people can enjoy a higher quality of life. And that's assuming implants only last for 30 years, while one implant study showed that 100% of implants were still in place after 30 years. Implants have been shown to last up to 50 years, and the longer implants last, the better the bargain.
Are You Considering Tooth Replacement Options in Sydney?
This study provides solid proof that dental implants actually do offer significant benefits in terms of quality of life. And with the modest cost difference between the two treatments, dental implants seem like a better option than ever.
And at My Hills Dentist, we strive to make them even better, thanks to our streamlined digital dental implant process. With our streamlined digital dental implant process, we do most of the work before the surgery–you don't even have to be there–so that the actual surgery can be completed in as little as fifteen minutes. And you can get a replacement tooth at the very same time. Convenience and an improved quality of life, at a low cost.
If you would like to learn more about your tooth replacement options, please call (02) 9686 7375 today for an appointment with a Sydney area implant dentist at My Hills Dentist in Baulkham Hills.