If you have smile issues, porcelain veneers are a possible solution. Your Baulkham Hills dentist commonly recommends this treatment for the following:
Worn teeth
Chips, cracks, or gaps in teeth
Teeth that suffer from discolouration or stains
Poorly shaped or small teeth
With that said, the procedure isn't for everyone. On the fence about porcelain veneers? Perhaps it's time to weigh out the "pros and cons" of this cosmetic dental treatment.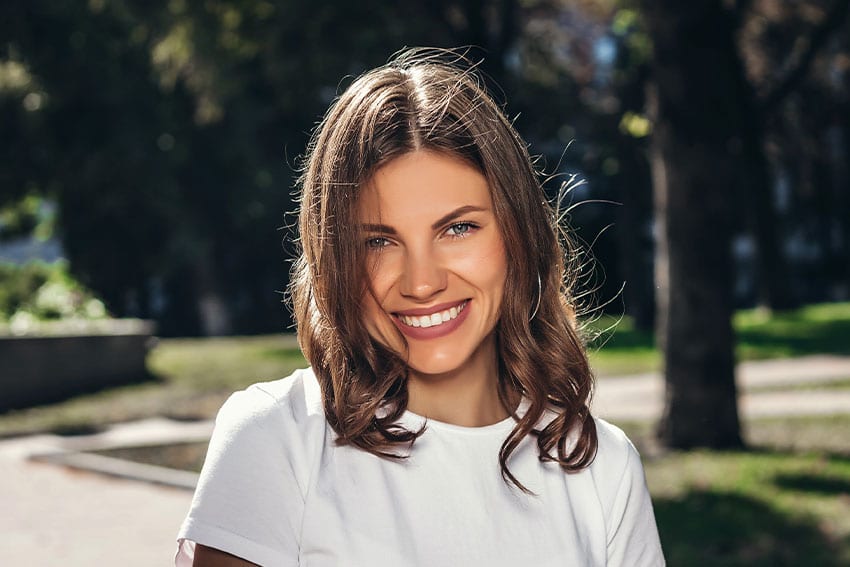 What Are Porcelain Veneers?
Before diving into the benefits and disadvantages of the treatment, here's an explanation of the procedure itself. Veneers are thin sheets of porcelain or advanced ceramic. Your dentist in Baulkham Hills bonds them to your natural tooth. Essentially they cover any imperfections your real teeth may have.
Are You A "Good" Candidate?
Overall, most people can move forward with the treatment. You must have overall good oral health and no tooth decay. Another thing to think about is bruxism. This is a condition where patients grind or clench their teeth. Doing so with veneers can not only damage them but your real teeth, as well. As such, your Sydney dentist may recommend a mouthguard before moving forward with the procedure. 
Pros and Cons Of The Treatment
PRO: A Permanent White Smile
If you love your coffee and red wine, then the struggle is real to keep your pearly whites bright and shiny! Eating or drinking certain foods and bevies can take their toll on your smile. With porcelain veneers, you'll never have to worry about staining and discolouration again.
While teeth whitening is an option, treatments are ongoing. With veneers, whitening is a permanent solution.
CON: The Procedure Is Irreversible
Speaking of "permanent", porcelain veneers are irreversible. Your dentist changes the structure of your real teeth to place your veneers on. Secondly, the procedure shaves a little bit of your natural tooth's enamel. This cannot be restored down the line. It's a treatment that requires thought and commitment. There's no "going back" after you have had your veneers done.
PRO: One Procedure = A Full Smile Makeover
Porcelain veneers can help you correct one smile issue. However, if you have multiple things that need addressing, they can be an all-in-one treatment, too. No need for more than one procedure done to correct your chips, cracks, gaps, and staining.
In addition, veneers only take about two visits. In fact, in less than a month, you can have the smile of your dreams!
CON: They Can Be Costly
The truth is, this procedure is costly. Sometimes, it is not covered by dental insurance. However, many patients view the treatment as an investment. Veneers can boost your self-confidence. Therefore, they ultimately help when it comes to both personal situations and your career. Most who have them are happy they took the plunge. Still, you'll need to talk to your dentist about expenses to ensure they fit your budget. Lastly, it's important to reach out to your insurance provider for details around possible coverage.
PRO: Replaces Lost Enamel
Tooth enamel wears down over time. Brushing too hard or consuming highly acidic drinks or food can cause this. Sometimes this simply happens with aging. Those who suffer from acid reflux are also susceptible to losing enamel. This is cause for worry. After all, once your tooth enamel experiences damage, it can't grow back.
The good news is that porcelain veneers can help. They are a perfect treatment for patients who are looking to address enamel loss.
CON: Increases Tooth Sensitivity
Finally, a disadvantage to veneers is tooth sensitivity. Many patients report an increase in this issue after the treatment. Your teeth may be overly sensitive to cold or hot foods and drink some days after the procedure. However, this will eventually go away. While tooth sensitivity can be uncomfortable (and scary) for some, it is a short-term thing.
Looking To Learn More About Porcelain Veneers In Baulkham Hills, Sydney?
Are you struggling with your smile? Are teeth with stains, chips, and gaps holding you back from flashing those beautiful pearly whites? Maybe it's time to think about porcelain veneers! There are some disadvantages to the treatment. However, the benefits might outweigh them, depending on your smile situation.
At My Hills Dentist in Baulkham Hill, our team has three highly-skilled cosmetic dentists, with hands-on experience. They can work together with you to achieve your smile goals. They are there to help answer your questions and provide valuable advice. If you would like to learn more about getting porcelain veneers in the Sydney area, please call today at (02) 9686 7375. You can also book an appointment online.